Where Daytime is Playtime
Rover's Playhouse is an indoor and outdoor pet facility that offers Dog Daycare, Pet Boarding, Bathing, Puppy Training Program & Pet Supplies.
Our team provides your pets with the best possible care and ensures safety and comfort with each furry friend. At Rover's, we truly want your pet to feel safe and learn how to interact in a pack environment during their time with us. Our team has endless activities, techniques, and toys to enhance your dogs social skills. Play gyms, ramps, tunnels, treats, bubbles, pools, and five different play yards to keep your pet happy and entertained during their stay!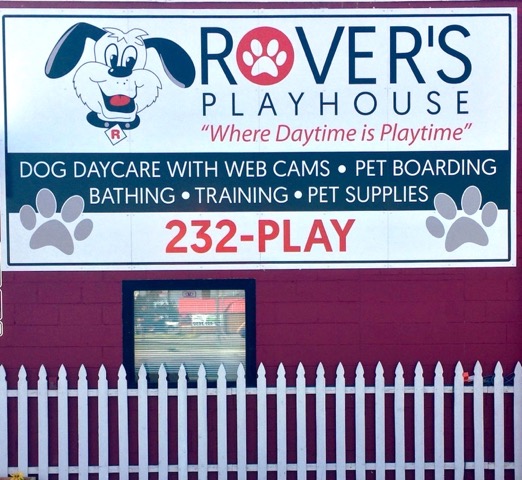 At Rover's Playhouse, your beloved canine friend will benefit from:
Rover's Playhouse offers an excellent opportunity to expose your dog to new friends in a comfortable, safe and relaxing setting.
Gentle, caring & well trained Dog Handlers dedicated to your pets care
Rover's team includes knowledgeable & certified vet technicians
A healthy balance between exercise, play, and rest
Variety of daily activities
Plenty of physical exercise, play time & treats
Positive reinforcement of basic commands
Night time serenity in a clean, well ventilated room
As an owner, you will experience the following benefits:
You will never again have to worry about how your dog is entertaining himself at home alone. Just bring your precious pet to Rover's and we'll take care of the rest!
Peace of mind that your pup is safe and happy
A well behaved dog
Ability to rest after a long day's work
Assurance that Rover's is giving your pet the care & attention it deserves
No guilt from leaving him home alone for a whole day or longer
No more coming home to chewed up furniture, accidents on the carpet, or nonstop barking
All day access to your dog through our 6 webcams
For more information on service and rates, please visit: roversplayhouse.com
---