When Disaster Strikes, Rainbow
Restoration is Ready to Help
We offer 24/7/365 emergency service and provide one stop service, from first response to rebuild.
When destruction to your home is weighing heavy on your heart, you need professional restoration services you can trust. Rainbow International® of Fargo is here to lift you up, providing services to Fargo and West Fargo area residents and businesses. Our rapidly responding, honest, hardworking technicians are here to offer you peace of mind following the event of fire and smoke, water damage, mold, and other emergencies. Our experience, advanced equipment and technology, and commitment to excellence and customer satisfaction make us unparalleled in our field.
Fire & Water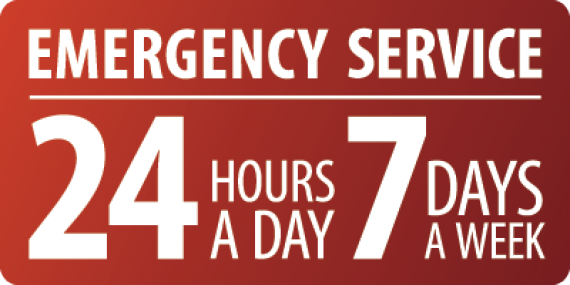 Handling flood, fire, smoke and water damage is no problem for our cleanup professionals. If rain, snow or firefighting has left your property in shambles, we perform water restoration, rapid structural drying, mold damage repair and mold remediation to get your property back to normal ASAP. If flames have caused extensive fire damage, contact us - we're you local fire restoration pros.
Cleaning & Deodorizing
When you must have your property spotless in a hurry, contact the professionals at Rainbow International. Our experts will get your home or business location into shape quickly. Improve your indoor air quality with professional air duct cleaning, upholstery cleaning, overspray protection, carpet cleaning, noxious odor removal and even trauma scene cleanup.
Reconstruction

Don't go it alone when you need full service reconstruction, tarp over services or board up services. Getting your home or business back on track is easier when you call on us. Our team has helped thousands of local residents. We understand how important your reconstruction project is and we're dedicated to excellence.
Mold Removal
Mold remediation is best performed by trained experts that understand proper mold removal. You want mold gone, not covered up. If mold is not properly removed, it can contaminate other areas on the property. Simply spraying a product or painting over mold can often lead to bigger problems. Our proven mold removal system will quickly get your property back on track.
Water Damage Restoration
Are you wasting precious time? Fast, decisive action is key to moisture control, drying, and reduction of overall water damage restoration needs. We have the skills and experience you need to prevent and repair damage to your home or business – fast! From plumbing leaks to forces of nature, we have the knowledge, experience, and equipment to tackle even the worst damages. Don't let unnecessary delays add up to time, money, and more extensive repairs, contact Rainbow International today.
---