A Breath of Fresh Air in Preschool Education
Kinderfarm is a very unique preschool that has been operating in the Iowa City area for more than 40 years. It is located on a 20 acre farm on the east side of Iowa City. We serve children ages 3-5. In addition to typical preschool activities, the children help care for a variety of farm animals, help plant and tend a garden, paddle boat and fish in the two acre pond, and ride a horse. They also have plenty of time outdoors to explore, learn, discover, and grow.
Kinderfarm offers many programming options to fit most any family's schedule. Transportation to and from Kinderfarm is also available.
What the Locals are saying:
"Love this place! My daughter started only a month ago and we are already treated like part of the family! Ava comes home and loves to tell me about all their adventures! We love the kinderfarm!" - Taylor N.
"The best place to send to preschoolers for sensory experiences, learning responsibilities and social skills. I didn't want my children sitting inside doing worksheets or being confined to a strict school schedule. At Kinderfarm, they spend more time outside, with animals - how cool! If the weather is nice = more time outside. I love that they don't use computers or TVs. The kids learn hands on, counting eggs, sorting sticks, and playing. The staff is great; just trust them they've been doing this a long time. They had my little guy doing more than I ever thought he could and he's ready for kindergarten this fall." - Teresa H.
"There are so many wonderful things I could say about kinderfarm, it is truly awesome. My daughter transformed at this preschool. She made so many friendships, enjoyed the animals, loved the teachers, and learned so so much. I would recommend this preschool to anyone and everyone." - Hailey B.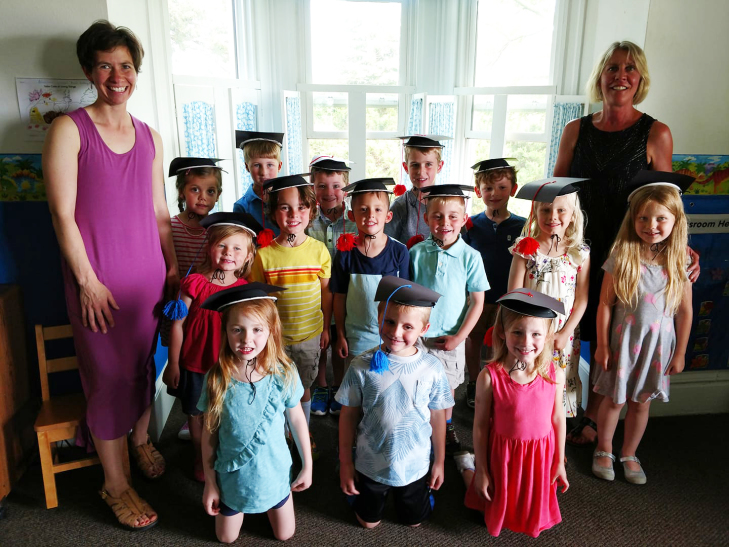 ---