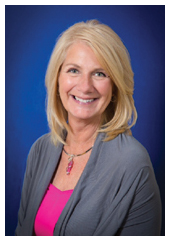 Buying or selling a home is an exciting process.
It may also seem complicated, and you may be wondering where to start. You need to know what home ownership will mean to you, who to talk to and exactly how the buying or selling process works.
Ruhl&Ruhl REALTORS provides a family of services to help with every aspect of home ownership, from financing to insurance. Your Realtor can help you get an insurance quote, obtain a home warranty or get preapproved for a loan. Ruhl&Ruhl REALTORS is truly a one-stop-shop, ensureing a smooth and easy real estate transaction for you.
Locals love Lesa Buck because she literally does not stop working until you are in your new dream home. Her expertise in the Real Estate business is what makes her so great to work with. Locals love that no matter if you are buying or selling your home, she is willing to help you every step of the way and answer all questions thoroughly.
"Smooth transaction on selling my house and buying my home! She was always available and responded promptly to my crazy questions!"
Ruhl Mortgage, formally Shelter and 1862 Mortgage, has an array of loan programs to fit many different needs, from a home purchase or investment financing to refinancing. Ruhl Mortgage works closely with your Ruhl&Ruhl Realtor to keep all parties updated on the process.
Protect your greatest investment. The Nelson Brothers Agency provides homeowners insurance, as well as automobile coverage, health & life insurance and even commercial lines. They can get you the best coverage at the most competitive price.
Homes with warranties sell up to 15% faster and for a price of 2.2% higher! An AHS home warranty is a homeowner's best defense against costly repairs or complete replacement of existing vital household systems and appliances breaking down from normal wear and tear.
Ruhl&Ruhl Home Services offers a wide range of home-related products and services provided by vendors who meet our high quality standards. They have been recommended by satisfied Ruhl&Ruhl clients and associates and have the proper insurance and licenses.

---