BE CHIROFIT
We believe that ideal health is reached by ...
providing your body with necessary nutrition, keeping your spine properly aligned, and having a regular fitness routine. We strive to provide you with the tools you need to enable your body to reward you with good health and longevity. It is our mission to make health and fitness a fun and rewarding experience, so that your new lifestyle allows you to travel a little farther, play a little harder, live a little longer, dream a little bigger... Our patient, motivating staff will help you get the results you want.
What the Locals are saying:
"I was recommended by a fellow CrossFitter and am so glad I found CFX! I feel amazing after every visit and my performance has improved greatly! Dr. Chris is amazing!" Kaityln B.
"Dr. Chris is the best there is!!! He has put my body back in order more times than I can count. Very professional and super comfortable atmosphere! I recommend CFX to everyone I know - look no further Dr. Chris is your guy!" - Shelly D.
"Dr. Chris was amazing! My back had been killing me and he took the time to now only adjust me but to stretch and work my muscles! Friendly staff as well!" - Danelle J.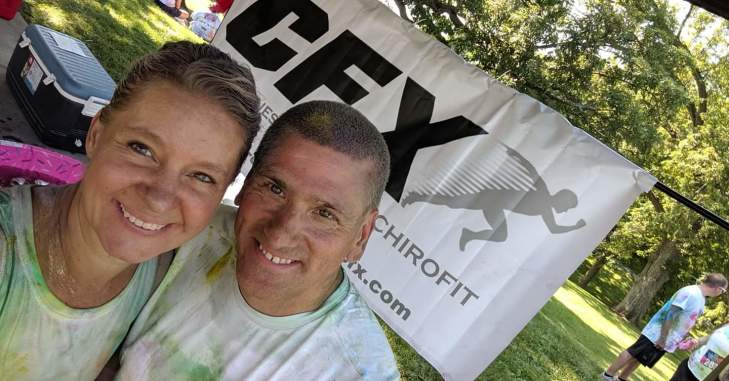 ---