Enjoy Food made from Cinnamon, Spice, and Everything Nice
WE ARE A LOCALLY OWNED FAMILY BUSINESS ABOUT HEALTHY EATING.​
Cinnamon-N-Sage is made up of Owner/operator David Brown, Executive Chef Robin Brown, and Operations Manager Tracey McGinn. The business came about when David and his sister were talking about how there are not places for their father, who had had a heart attack, to eat. The idea grew from there.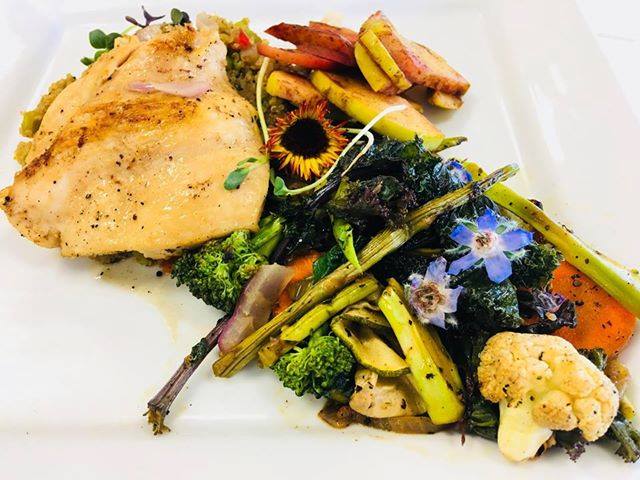 Our philosophy of healthy food comes from paying homage to the food itself and bringing out its natural flavors. We use fresh herbs and seasonings as well as healthy oils to cook.
Cinnamon-N-Sage is committed to serving a balanced and nutritious meal. We follow myplate.gov guidelines, use lean healthy proteins, and follow the concept of nutrient density in our dishes.
​
We believe that in order to live a healthy lifestyle, one must not only be physically active but must feed the body correctly . David is a former marine and understands that he can work out all he wants, but if he isn't eating right, the workouts only can do so much. With the changes in society to being so busy and mobile, it is hard to eat well. We believe we are the solution to that problem as our healthy food is fresh, fast, and flavorful.
---