Got Pests? Call Midwest!
We Treat Your Home Like Family. Below are ther services that Pest Mangaement & Lawn Services offers:
Pest Control

Real Estate Inspections

Termite Treatments

Hedge/Bush Trimming

Yard Clean Up

Snow Removal

Weed & Feed Application

Herbicide Application

Gutter Cleaning

Tree Trimming

Lawn Mowing

Raking
No job is too big or too small. I am happy to provide an estimate for any service that you require at no charge or hassle. I am fully licensed by the states of Iowa and Illinois, and fully insured. We provide services for both your home AND commercial properties. So give us a call, today!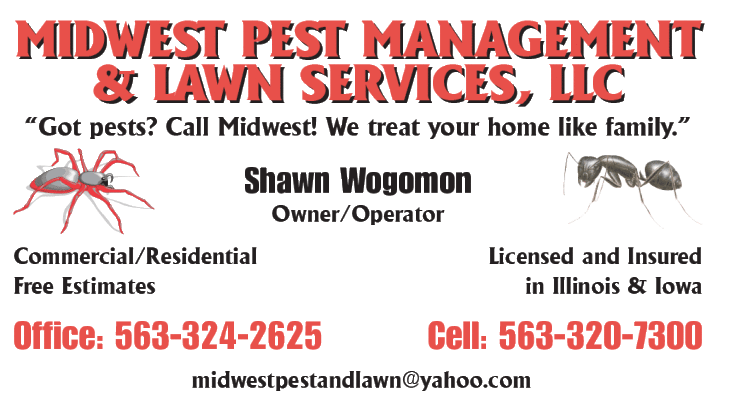 ---