Seek the Kingdom at Splash Kingdom Family Water Park
To glorify God while providing a safe and fun recreation experience for families.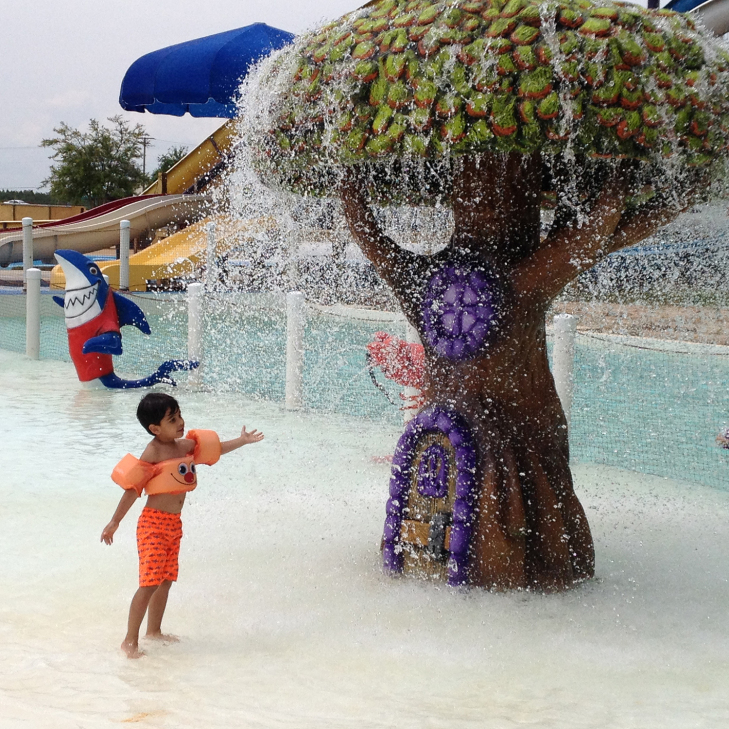 Shreveport-Bossier locals love Splash Kingdom Waterpark. It is a great place for families, groups, and private parties to have fun in the water and spend time together. "There is always something going on, whether a mermaid or Santa Claus coming out to visit. The kids are never bored!" says one local. Splash Kingdom is for all ages! Grown-ups and the kids love all the rides; from the thrill of the iconic Bonzai slide tower to the tranquility of the Lazy River.
Locals love that Splash Kingdom Waterpark has a mission that sets them apart from other water parks in the area. Splash Kingdom glorifies God while providing safe and fun recreation for families, and providing summer employment for area teens.
Smiles can be seen on the children's faces when they go down the slides and enjoy tasty treats like popcorn and Mini Melts. Lots of locals love Splash Kingdom Waterpark so much they purchase season passes so the fun never stops!
"We LOVE coming to swim and play here." - Kristy
"We have season passes, and we love it!! Life guards everywhere, constantly checking the water to make sure it is just right, friendly employees, and always a fun time!!" - Lauren
Join our VIP Splash Club!
Text 'smileytheshark' to 90210 to learn about exclusive promotions.
---