Get comprehensive, experienced care at Brachter Chiropractic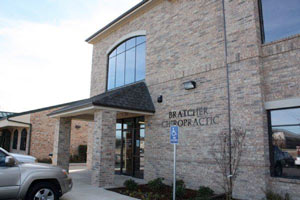 If you are looking for a chiropractor in Tyler, we welcome you to Bratcher Chiropractic. Bratcher Chiropractic has been one of the most trusted chiropractors in Tyler, TX, for over 40 years.
Quality Care
When you have needs for chiropractic care, you need to turn to a chiropractor who listens and responds…an experienced doctor of chiropractic who knows the field and can effectively diagnose and treat your needs… a friendly chiropractor who counsels you on the best ways to maintain and improve your health. Our doctors of chiropractic meets all these criteria. Plus, you benefit from a dedicated team of trained professionals who give you the individualized attention you deserve.
Our services include diversified (hands-on) and activator treatments, massage, acupuncture, spinal decompression, pain management, nutritional counseling, weight loss programs, cold laser therapy and DOT drug testing and physicals.We have a complete rehabilitation center and on-site X-rays and diagnostic nerve testing.

Informed Patients
Bratcher Chiropractic believes that informed patients are better prepared to make decisions regarding their health and well being.
At Bratcher Chiropractic, we always welcome new patients and emergencies. Please call 903-561-6676 to schedule an appointment at your convenience.
---