A unique car shopping experience in the old firestation
Firestation Auto Center, 1008 W. Fourth Street in Tyler, Texas, offers a broad range of vehicles for sale in an unique setting. The Firestation Auto Center was established by Jim Lozier over twenty-five years ago in an old City of Tyler firestation. Purchased by Lance Brown and Gini Rainey in May 2007, The Firestation Auto Center continues to maintain Jim's high standard of quality vehicles, as Lance continues to hand-pick the very best vehicles available.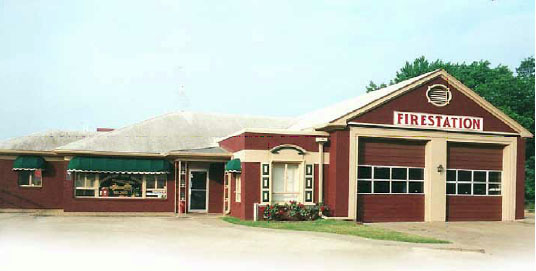 The Firestation Auto Center has the reputation of excellence in sales and service, with an emphasis on customer satisfaction and that will not change. Proud of it's tradition of a low-pressure sales atmosphere, Firestation Auto Center maintains an inventory of between 40 and 50 hand-picked, high-quality vehicles on its' lot at all times and has a friendly team of sales professionals ready to help you with your car-shopping experience.
Whether it's a special interest, classic or all-purpose vehicle that you wish to purchase, the professionals at The Firestation Auto Center at the corner of Glenwood and Vine in Tyler are ready to make your experience a pleasant one. Call 903-593-2552 or email us at FirestationAuto1@aol.com to find out what we have in store for you!
---