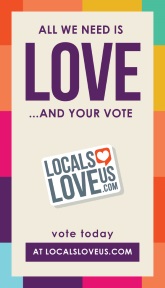 Get your customers, friends, and family to vote for you by using some of our campaign images and tips. Each year, we update these to incorporate our overall theme, so make sure to check back each year to get the new stuff!
---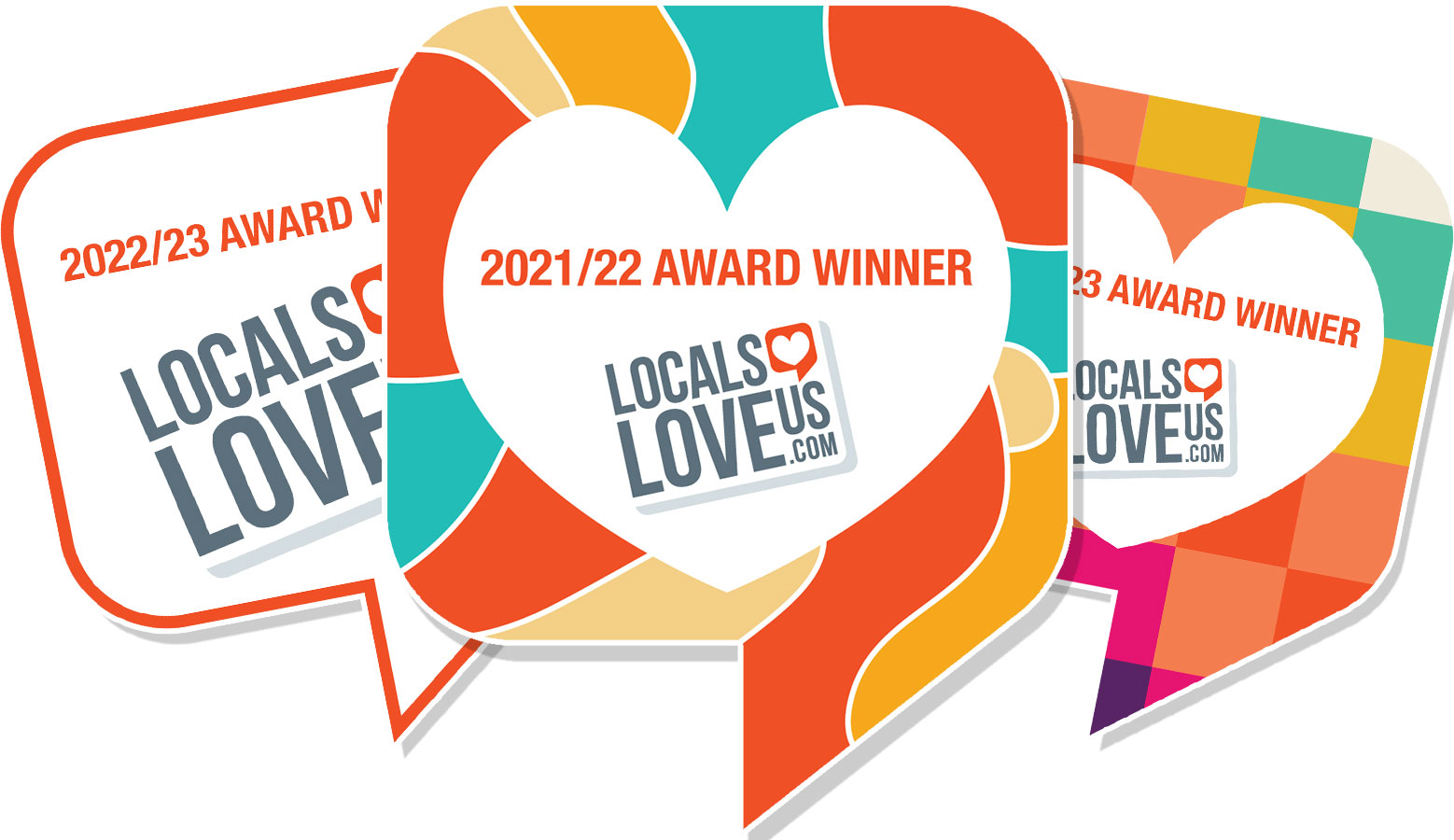 So, you are a winner. Congrats! Add the updated award sign to your letterheads, email signature, website, social media outlets, or really wherever you want!
---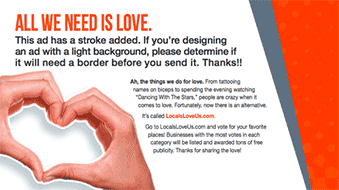 You've decided to purchase an ad to promote your win. Do you have someone extremely familiar with your own brand with the creative skills to execute? Why not create your own ad! Check out our ad specs to ensure that ads are being submitted the right way!
---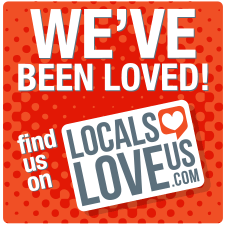 Use the Find Us On graphic to generate traffic to your Locals Love Us page. If you are currently listed on localsloveus.com, you are granted the rights to promote the listing on our website, as it relates to our annual survey results, to your benefit.