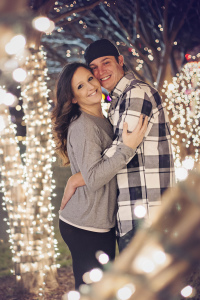 Who am I? Who am I? I've been sitting here trying to figure out how to answer this question.
Hmm… I'm the youngest of four very different girls and one of many is a VERY big family! Like, 30 people in my immediate family big. I am a lover of every single dog I meet! I seriously obsess over puppies, old dogs, big dogs, small dogs… all things canine! I love them! If it were possible I would own a whole herd of them! I am NOT married! Surprised?!
Here's the thing… I approach my weddings as if they were each my very own wedding. How would I want my day captured? Who would I want to capture my day? This is probably the most valuable thing I can bring to each day! I am VERY picky, and some would say controlling. So, I want it to be perfect! I want to make sure I get all my crazy family moments captured, all the little bitty details remembered, and all the cute secret moments with me and my man captured.
If you want me to obsess *in a good way* over you, please email, call or text me! I'd love to hear EVERYTHING about you, and your day!
Lauren@LaurenAshleyPhotos.com | 903-521-8862
---