Welcome to Mr T's Moving and Hauling
Moving is a headache from the very start. First when you're looking for a new place and then when you pack and load up the car to move. Once you find your new place you have to pack up your belongings and move them. Using a professional moving service can help take this stress and hassle away. As leading moving company, we have the experience,tools and movers to get the job done right on time. Don't hesitate you need and contact us today:
Contact our movers now!
Address: 11211 U.S. 69Tyler TX 75706
Phone: (903) 530-5856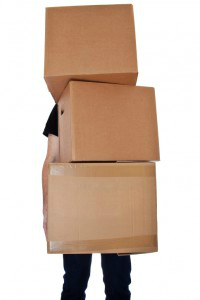 Our skilled movers will protect your family heirlooms, electronics and furniture with appropriate packing materials. We use protective dust covers, foam and blankets to secure large items, such as wardrobes, beds and appliances. Glass and dishes are packed with bubble wraps to prevent breakage during transport. The foam sheets will guard your electronics and fine art pieces. Professional movers at Mr T's Moving and Hauling take great care to prevent any scrapes, scratches or fractures while helping you to move to another location. We use cushioning method to prevent any objects from jostling during the transition. This technique requires extra layers of protection and prevents damage and denting of delicate pieces. When you choose our moving services we can guarantee your boxes to arrive safely to your chosen destination.
Whether you move to new home or your business get bigger and you find new place you car rely on Mr T's Moving and Hauling. Commercial customers appreciate our professional approach and skills we possess when moving large amounts of office equipment. Our movers will carefully dismount all electronic equipment and furniture. We work with extra care when transporting sensitive electronic parts. When we arrive to new location, our specialists will carry the furniture and remove protective wrapping. All packing materials will be removed from the property immediately after the moving of all items is completed.
Quality moving services in the Tyler area.
Mr T's Moving and Hauling have all the tools, trucks and experienced movers to provide you with reliable services and earn client's trust. We ensure safe transition of your valuables. All local and long distance moving assignments are accepted and completed according to the terms of the contract. Our movers follow all rules and regulations and work closely with the customers to ensure smooth transition. We stand behind our services, our employees and reputation. We also provide temporary storage options at competitive prices. Our secure facilities are conveniently located in Tyler TX for easy access. You can contact us at any time at (903) 530-5856 to speak with one of our friendly customer service representatives and schedule your next moving project.
Moving company with 16 years of experience
---