We now have two locations to serve all your transportation needs. Give us a call and let us show you why we have been delivering service to all of East Texas since 1983!
Vans - 53' Air Ride
Flatbeds
Goosenecks
Specialized Equipment
Teams
Double Drop Extendable Trailer
Single Drop Extendable Trailer
Multiple Hydra-Tail Trailers
Less Than Truckload (LTL)
Partial Truckloads
Expedited delivery
Time Sensitive Freight
Hot Shots
1 ton flatbed
40' Gooseneck trailer
53' Dry vans
48' Standard Flatbed trailers
48' Specialized equipment including Double Drops, Step decks and RGN's.
Common and contract carrier authority (MC-319218)
Fully insured, licensed and bonded.
Carefully screened professional drivers, experienced with over-dimensional and over-weight cargo.
Late-model trucks and trailers, most with air-ride suspension. All equipment subject to frequent safety and preventative maintenance inspections.
In-house permit and logistics specialists.
Personalized dispatch.
Unsurpassed Customer Service.
If your company needs to reduce costs and improve profits, TMS Delivery, Inc and TMS Logistics, Inc. can help you develop and implement a shipping program that will help you achieve your corporate goals and add to the bottom line.
Our Flatbed fleet of trailers includes equipment in 48' and 53' lengths. TMS Delivery is ready to delivery safely a wide range of cargo including steel, building products, pipe, industrial machinery, and air-conditioners. Each tractor and trailer combination is equipped with chains, binders, straps and tarps for properly securing and protecting your cargo.
If you need Specialized Transportation, we have Single Drop trailers, Double Drop and Removable Goose Necks to handle most jobs. Our Dispatch Team has years of experience in overweight and over-dimensional hauling and we will arrange all of the permitting, escort services, and any other details required to deliver your freight safely and on time. One call is all you need to solve your transportation needs. Call us for your flatbed, dry van or specialized freight requirements. Let us show you why TMS Delivery is the only call you will ever need to make to solve all transportation needs.
TMS Delivery celebrates 35 years of continuous service!!
TMS Delivery, Inc. was founded in 1983 by the current owner, Darrell Nunn with the goal of providing exceptional customer service in hot shot delivery. From 1983 until 2005, TMS Delivery was also known as Transportation Management Services. Transportation Management Services was then incorporated in 2005 to TMS Delivery with TMS Logistics being formed to handle all our customer's brokerage needs.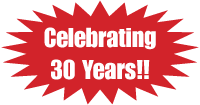 With one phone call, TMS Delivery is poised to handle any and all transportation needs for all our customers. TMS Delivery's primary customer base has always been located in Tyler and East Texas. TMS Delivery provides transportation services to all of the lower 48 states for all of our customers.
Due to exceptional customer service and a dedicated team of employees, TMS Delivery has experienced incredible growth during the past decade. The spectrum of services now offered to customers includes far more than just expedited freight. TMS Delivery offers not only van and flatbed delivery, but also specialized services including 53' flatbed, stretch lowboy, stretch drop deck, as well as hydra‐tail trailers.
Over‐dimensional shipments such as tanks, vessels, and modular production skids are just some of the projects handled by TMS Delivery, Inc.
Currently, TMS Delivery's fleet is composed of 40 trucks and 64 trailers. Our growth has been continuous over the past decade thanks to our dedication to a family atmosphere, our steadfast Christian values and company policies that insure honesty and integrity for all of our customers and employees.
Customer service will always be the top priority at TMS Delivery, Inc. The company motto reflects our daily operation; "We Deliver Service". Our customers have come to know and understand that with one phone call, all their transportation issues will be handled efficiently and effectively.
This year, TMS Delivery is celebrating 30 years of continuous operation under the same ownership and management. This is a tremendous milestone for any company. It's also a significant testimony to the way TMS Delivery operates every day. The trust instilled in us from our customers, the loyalty and tenure of our employees and our continuous dedication to giving our best every day is what sets TMS Delivery, Inc. apart from other trucking companies.

---