Bringing your stories to life
At Tellwell Story Co. + Studio, we believe story is the most powerful way to introduce your brand, educate and engage your customers, and remind them why they love you.
We bring your story to life through thoughtful written content, purposeful design and branding, and beautiful documentary-style film production.
When you choose to work with Tellwell, you're not "just" a client, you're a part of the Tellwell community. We'll treat you like a lifelong friend, giving you a safe place to share your story. Throughout our process, we'll encourage you to ask questions, share aspirations, and provide feedback as we work collaboratively to achieve your goals..
Whether you're in need of branding, a documentary-style short film, or a new voice for your organization, Tellwell is here to help.
What the Locals are saying:
"Such a champion of your story that you'll want them to become part of your story." - Brandon J.
"Our company has had a great experience with Tellwell. They understood our vision and made one of the best videos we have ever seen. I would highly recommend, they are easy to work with and very very creative in nature! Proud of all the things they are accomplishing in the Fargo-Moorhead area!" - McKenzy O.
"Great team. High energy, big ideas and the creative talent to make any project come to life. I'd pick them for any creative project from web to video to branding. Their approach to client work is unmatched in the Fargo Moorhead area." - Annie W.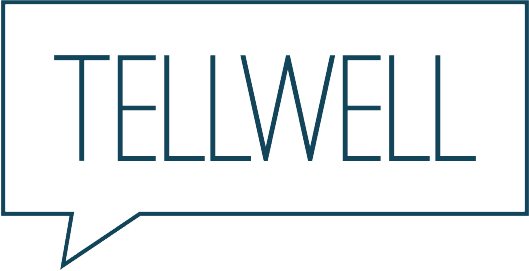 ---