We help people through some of the most difficult times of their lives.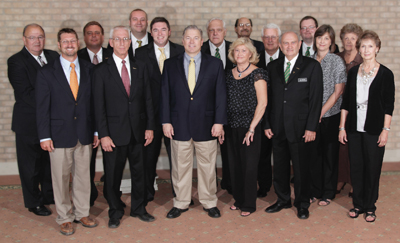 Rader Funeral Home of Longview and Henderson can serve the needs of your family in life's final event.
Now in our fourth generation the Rader Family has served East Texas families, providing burial and cremation services to people of all faiths, beliefs, traditions and cultures.
We know that during some of the most difficult times of your life, professionalism and compassion are what you need the most. We get it right from the beginning, throughout the services, and later, when we follow-up to ensure everything was perfect.
Please let us know how we can help you. We are always here to answer your questions and provide quality world-class services and support. Stop by to tour either of our facilities. We also invite you to visit and tour our lovely Rosewood Park Cemetery and Mausoleum.
We are here to help and serve you.
ABOUT US
At Rader Funeral Home, we take great pride in what we do. Our purpose is to:
Help families make well-planned preparations in their time of need
Provide a peaceful and soothing environment where people can gather to honor the life of a loved one
Preserve longstanding traditions and customs
Offer personalized and affordable services and products
Reach out to the greater community
We believe that the success of any business requires dedication and professionalism. In our business, in particular, it also requires a great deal of kindness, compassion and attention to detail. You'll find these qualities in each and every member of our staff here at Rader Funeral Home.
Put your trust in us to make this experience as comfortable and carefree as possible.

---