Industry Leading Automotive Repair
At Matt's Automotive Service Center, located in Fargo, ND & Moorhead, MN, it is our mission to give our customers a better experience than they've ever expected from an automotive facility. We aim to earn and keep their trust from the moment they walk in our door. Through continuous education, advanced training, high ethical standards, and a friendly attitude, we strive to be more than just an experience, but to become the new standard.
When you choose to service your vehicle or get needed repairs performed at Matt's Automotive Service Center, you're choosing an industry-leading facility with expert Technicians and Service Advisors. We're a family owned and operated business and we enjoy building relationships with each and every one of our customers.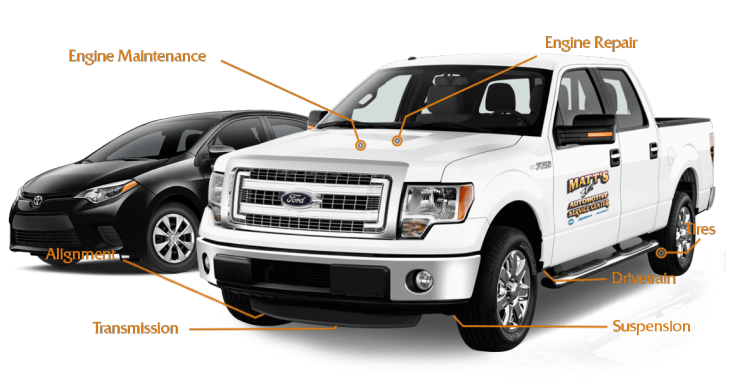 Have Confidence In Your Repair Facility
We know that having confidence in your repair facility to figure out the problem and fix it properly the first time is a great feeling. It also takes a lot of that dread away when you can trust your repair facility to tell you what's going on and to repair it for a reasonable cost. It's for all these reasons that we value our customers' faith in us and our abilities, and their continued loyalty.
---