Truly a Family Business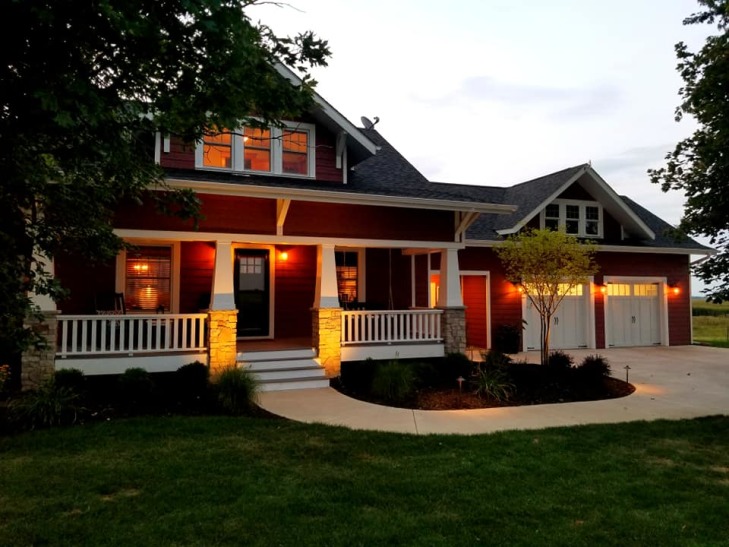 From project inception, throughout the planning and design phases, and especially during construction, we strive to make your experience one that is not only satisfying but truyly enjoyable. Each member of our staff takes into consideration the unique dreams and goals for your home, and we work hard to make you feel like you are a part of the Diamond Builders family. With professionals in the industry since 1999, Diamond Builders has grown into one of the most successful and acclaimed home construction companies in the Quad Cities, while maintaining it's personal feel and family atmosphere. You will find the quality and creativity of our work to be nothing less than excellent, but what we really think you'll find with Diamond Builders is an environment of respect where a handshake still means something. To put it simply, we hope to be a blessing to you and your family as we create, your dream home.
Locals Love Us!
"Diamond Builders and the subcontractors showed great flexibility. As the project progressed and we thought of changes, Colin integrated the changes and did everything possible to make sure that we were 100% satisfied. He also did his best to accommodate our hectic work schedules and to keep us well informed. Furthermore, the craftsmanship of the custom carpentry work is excellent!"
- Jeremy & Celeste


"After sitting down with several homebuilders in the Quad City area, we knew Colin was the obvious choice from the beginning. He was personable, open, honest, and genuinely cared about our questions and concerns. Never once did we feel pressured in any way, which was extremely important to us and made our decision that much easier."
- Rachel & Justin
---