Custom Tattoo/Fine Art Studio
SUBSCRIBE TO OUR YOUTUBE CHANNEL
Meet Our Artists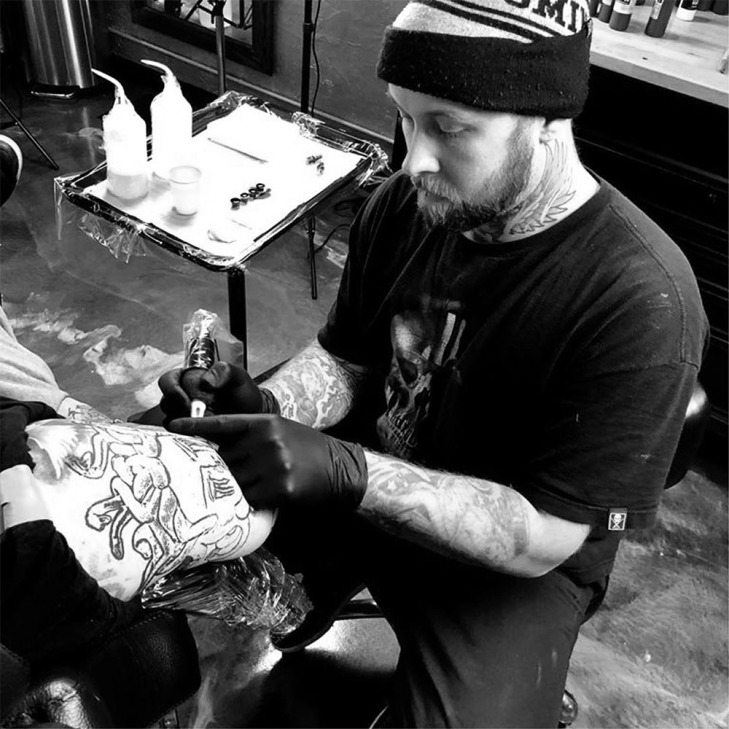 DUSTIN, Tattoo Artist/Custom Painter
An artist of multiple mediums, with no formal art education. Dustin has been tattooing for the last decade specializing in black and grey realism. His artistic skill has won him multiple awards at conventions and motorcycle shows around the country, as well as a strong following within the tattoo/custom paint community. Alongside tattooing full time he also continues to airbrush and do full custom paint jobs on motorcycles.
---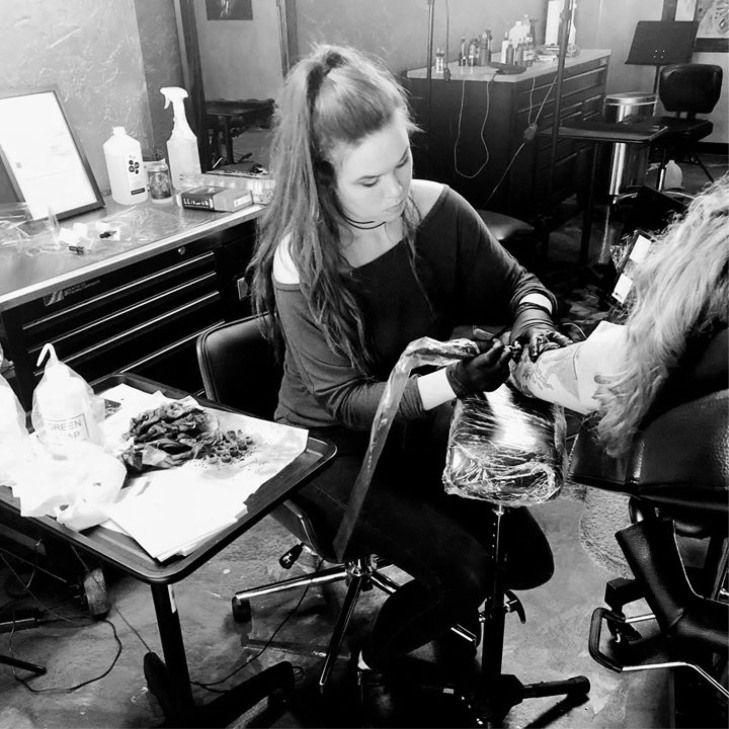 VERN, Tattoo Artist/Fine Artist
Vern's artistic background is in fine arts, she has a bachelors's degree in Painting and Drawing as well as a minor in Art History. Tattooing now for 3 years, she specializes in blackwork, fine line and floral works. Previous to her tattooing career, Vern showed painting's in galleries and had her work published in an artistic and literary journal.
---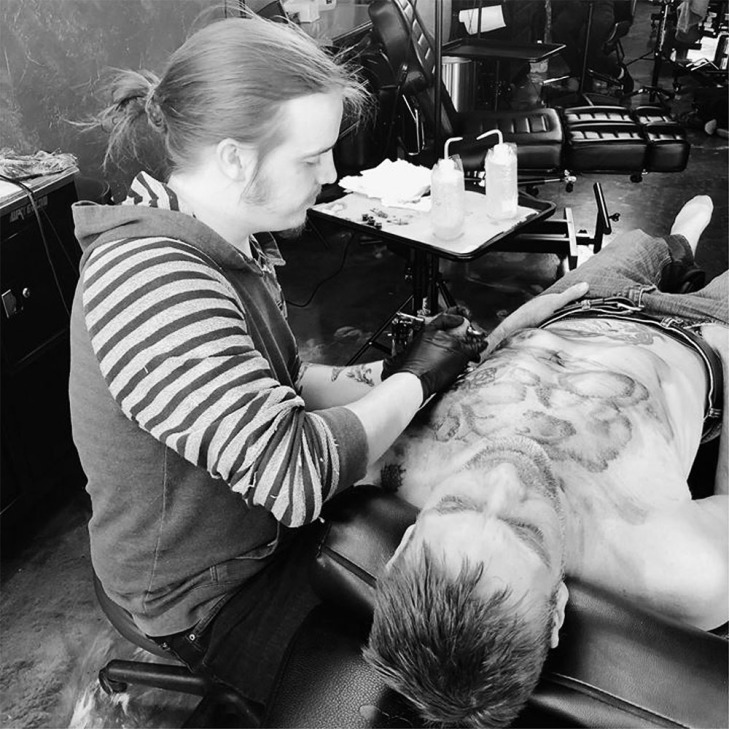 RYAN, Tattoo Artist
Ryan is a self taught artist with no formal art education. He began exploring artistic mediums as a child, beginning with still life composition and fantasy illustrations. Ryan has made his passion for artistry into a lifestyle. Tattooing now for 4 years, he specializes in bright colorful illustrative tattoos inspired by nature.
What the Locals are saying:
"I would recommend Darkside Art Co. to anyone interested in getting high quality tattoos and excellent service. The shop, itself, is a work of art; the walls are adorned with artwork created by owner and tattoo artist Dustin, and there's always great music playing in the background, which creates a warm and inviting ambiance. Darkside Art Co. is a clean, well-maintained, environment and everyone that works there is very friendly." - Sonya A.
"Ryan did a fantastic job with my first tattoo. He was very responsive, friendly and professional; final tattoo exceede my expectations! Great atmosphere. Will definitely be back to see him to add to my tattoo." - Andrew C.
"Vern is so talented and managed to capture exactly what I had in mind and made it a thousand times better." - Jayce S.
---