Quality Veterinary Care With A Friendly And Caring Staff.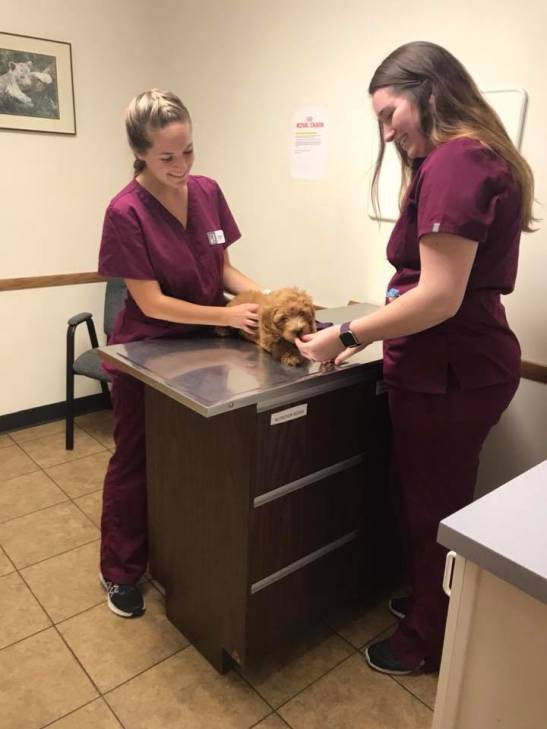 The Klein Animal Clinic offers quality veterinary care through a friendly and caring staff. We use state-of-the-art diagnostic equipment such as ECG telemetric machines, blood chemistry analyzers and x-ray equipment. We provide laser surgery to all patients in an effort to minimize pain and shorten the recovery period. We also offer therapeutic laser therapy equipment for canine rehabilitation cases. We are able to perform much of our laboratory testing with our own in-house equipment, there by providing quicker results in a matter of minutes rather than hours or days.
Dr. Sue Hartmann
Dr. Sue Hartmann grew up on a farm in Eastern Iowa and graduated from the Iowa State University College of Veterinary Medicine in 1999. After graduating she practiced veterinary medicine around eastern Iowa, then in North Carolina. She joined the Klein Animal Clinic when she returned to Iowa in 2005. She has a special interest in small animal internal medicine. Dr. Hartmann and her husband also own Hammond Motorsports. They live with their cat Bernice and their 2 dogs Clark and Eddie. In her free time, Dr. Hartmann enjoys traveling and spending time with her husband and pets.
Dr. Brittany Meyers
Dr. Meyers is a Quad Cities native. Originally from Colona, Illinois, Dr. Meyers attended Iowa State University and received her Doctor of Veterinary Medicine degree in 2011. Upon graduating she came to work at Klein Animal Clinic until 2015 to pursue non profit work with the Quad Cities Animal Welfare Center in Milan. We are happy to have Dr. Meyers back with us as of 2018. Dr. Meyers and her husband reside in Lynn Center with their 3 children, 4 dogs, 4 cats, 2 rabbits and a gerbil.
Dr. Katie Lundquist
Dr. Lundquist grew up in Williamsburg IA. She attended Iowa State University and received her Bachelors in Animal Science in 2014. She then received her Doctorate in Veterinary Science in 2018 from Iowa State University. Dr. Lundquist joined Klein Animal Clinic in December of 2018. She now resides in Orion Illinois with her husband Matt who is also a veterinarian. They are expecting their first child in February of 2019. They currently have two dogs, multiple cats and two horses. Dr. Lundquist's hobbies include spending time with family and pets, fishing, gardening and cheering on the ISU Cyclones at all athletic events!
---