Lundgren Chiropractic Has An Outstanding Office Team Caring For Patients Across The Quad City Area!

Lundgren Family Chiropractic of the Quad Cities has been rated the #1 Chiropractic Office in Rock Island, IL for four years in a row! Our office will offer you a state-of-the-art facility, along with exceptional personalized patient service. We want you to look forward to working towards better health and striving to eliminate pain in your life with our team of professionals. Dr. Lundgren & his Associates use a "whole person approach" when taking care of patients. They do this by combining the best hands-on-techniques with state of the art physiotherapy and physical rehabilitation.
We love our patients and want to provide the best quality care to help them reach optimum health and wellness, naturally!
Dr. Eric E. Lundgren has been a licensed Chiropractor since 1998, serving the Quad City area. Dr. Lundgren graduated from Augustana College with Bachelor of Arts degrees in Mathematics and Political Science. After graduating, Dr. Lundgren entered the business world, where he spent several years, before realizing that a Doctor of Chiropractic was part of his purpose in life. He was working for John Deere Insurance when he determined Palmer College of Chiropractic was where he should be.
Dr. Lundgren was first exposed to Chiropractic care as a young teenager with injuries from baseball and basketball. He learned at a young age the benefits of Chiropractic care. Today, Dr. Lundgren's mission is to improve the quality of life for all individuals in the Quad City area, providing optimum Chiropractic care to patients of all ages.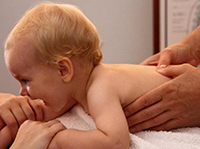 Dr. Lundgren uses a "whole person approach" when taking care of his patients. By combining the very best hands-on-technique, state of the art physiotherapy procedures, and providing the best natural vitamins and mineral supplements on the market today, Dr. Lundgren is able to help you accelerate and maintain your journey to excellent health.
Locals Love Us!
"I'm a new patient & the doctors are absolutely wonderful. The staff is so nice and warming always greet you with a smile and I feel better than ever. I just can't thank them enough; I'm truly blessed." - Dennis W.
"I'm a new patient and had my first adjustment today. Dr. Lundgren called me tonight at home to see how I was feeling & remind me to ice. Everyone at this office is extremely friendly and caring. The office itself is clean and very beautiful. I definitely feel like I'm in the right place to pursue my journey to better health." - Nancy J.
"The staff here are absolutely wonderful and very caring to every patients individual needs. I will never go anywhere else! Just love it." - Delia V.
"Never met such a great group of talented professionals! I give it up to the doctors here. A couple things that keep me coming back are that it's always so clean and smells good! One other thing is you're not just any normal person when you come through their front door. It's almost like you're family when you're there. The younger doctor asked me how my wife Alisha was doing and it shocked me that he remembered her name. Made me feel important 'cause I don't think I have ever said her name more than one time. Little things like that go along way to me. Keep up the good work and I'll be in for that amazing hydro-bed to get a massage soon." - Kevin C.
---