Your Friendly, Fun Tavern
Mac's was originally established in 1934 by Bill "Mac" MacLaughlin. In the tradition of this beautiful, old-time establishment, not much has changed as far as the decor, maybe a new picture here or there, but basically it's the the tap that your fathers and grandfathers have visted since 1934.
The customers, some old and some new, help make Mac's what it is - A friendly, fun place to be. While you are here, try one of our cold beers or classic martinis. Rich in tradition, Mac's Tavern continues to be one of the Quad Cities' most sought-after and beloved Irish pubs.
Our dedicated employees hope you enjoy your visit. We look forward to seeing you again.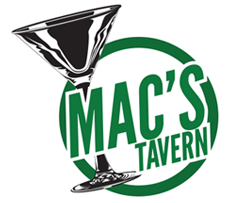 ---