Your Dog Deserves a SPAW Day!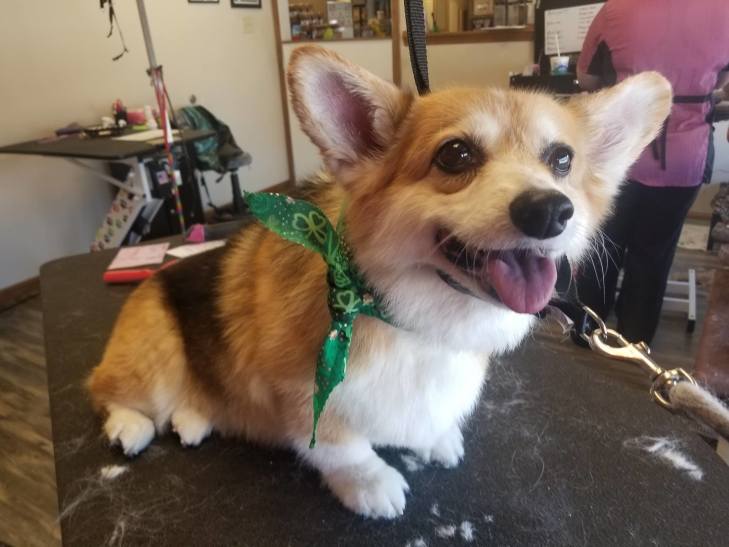 At Freddy's Fritters, we pamper your pooch! Whether it's a healthy, natural treat, new clothes or a fresh hairdo, we're here to take care of your four-legged family member.
Gourmet Treats
We create homemade, natural and nutritional treats for your dog. They're grain-free and can contain sweet potato, assorted beef and chicken flavors. All of the flavors we use in our treats are real. We also make special treats and cakes to celebrate your dog's birthday.
Pet Boutique
You found the perfect toy - don't forget about the perfect outfit! Dive into our clothing and accessories selection to buy your dog a new, stylish outfit for that sidewalk runway.
The Spaw
We will primp your pooch, clean your dirty dog, bathe and brush, sparkle & glamorize your BFF with style.
Available as early as 8 a.m.!
Locals (and their dogs!) Love Us!
"Freddy's Fritters is wonderful!! My puppy had a bad experience from a previous place but Freddy's took him in and had my baby looking wonderful in a timely manner! Reasonable prices and loving groomers! My pup and I are in love with Freddy's Fritters! We will be coming back for a lifetime!" - Theresa L.
"Just stopped in with my puppy. They gave him a pumpkin waffle treat and were just so sweet to him. A pet lover's paradise!" - Matt M.
"I took my little punkin Zoe to Freddy's Fritters and got her groomed. They did a wonderful job! She was double-washed so she is extra-clean. She smells amazing and feels cleaner than any groomer I have ever taken her to. One thing I really liked was that it feels and smells comforting in the establishment; it feels homey. Zoe usually shakes but she didn't this time. This is especially important to me because Zoe is 17 and I don't like to stress her out. The staff is incredibly friendly and loving and the owner is so welcoming and warm; you can tell she really cares! I finally found the establishment I will continue to go to. Freddy's Fritters really does spoil your pet/family member. Ohh, and to top it all off you get a free homemade treat with the groom! Zoe had the peanut butter muffin and loved it! Thank you Freddy's Fritters for a wonderful experience!!!!" - Tiffany A.
---