Locals really love how Sedona Staffing is always on the lookout for dependable, enthusiastic, and highly motivated indivuals who aspire to create a great career path for themselves, to better their lives and to assure their future. At Sedona, we value people who work hard to be recognized by their employer and strive to always do what's right. Sedona Staffing eagerly assissts those who reach fo rnew heights and constantly work on self-improvement.
Sedona Staffing. Rock Solid Solutions.
Locals have voted Sedona Staffing #1 in Employment Agencies for six years in a row! Locals love that Sedona builds close, long-term relationships with both employers and prospective employees, and finds opportunities that are uniquely suited to their needs and capabilities. Since opening our Moline headquarters in 1986, Sedona has been a proud member of the Quad Cities community and has dedicated itself to helping its Quad Citizens prosper.
Sedona specializes in unique and traditional staffing solutions. With "Total Workforce Management", we provide a variety of flexible, cost-effective staffing solutions customized to meet business' specific workforce challenges. We offer prospective job seekers; Direct Hire, Temp to Hire, Contingent Employment, and HR Services. Our team has over 120 combined years of recruiting experience and over 30 years in the staffing industry. We are part of the nationally recognized network of staffing professionals with branches nationwide. People are our business and we are committed to delivering a high standard of service to each person we meet. We are a team working for one goal - one purpose… Complete Customer Satisfaction.
Sedona Staffing began as a temp staffing service that initially focused on light industrial staffing, but quickly expanded over the years to include clerical, professional, and medical billing services. That continued growth also included adding specialized technology solutions to our list of offerings. The technologies group's rapid growth helped it to become a new division of Sedona with its own products and services. You can learn more about Sedona Technologies by visiting www.SedonaTek.com.
Our company has been named among the top 2% of staffing services nationwide by the American Staffing Association. Sedona employs nearly 100 staff members and up to 2,500 temporary employees on any given week. We are proud to be recognized this year by the Quad Cities Community and Locals Love Us.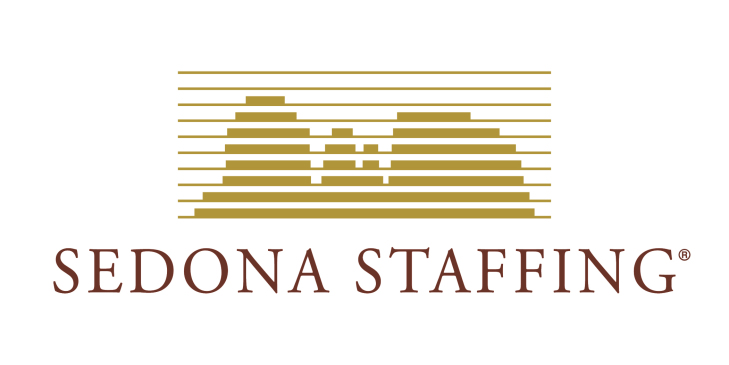 ---