24-Hour Plumbing & HVAC in Fargo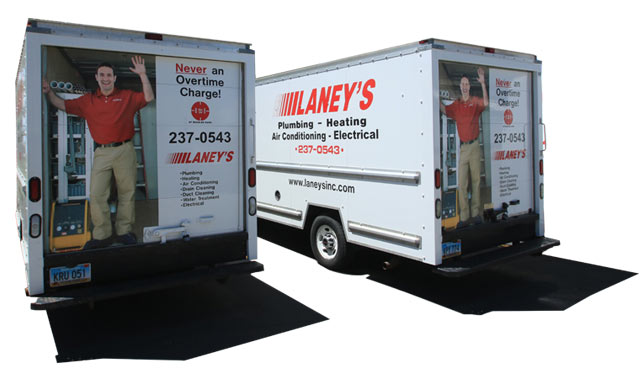 With nearly 60 years of experience serving Fargo, ND, we get the job done! Contact us today at (701) 660-1174 to book your next plumbing, heating, or cooling appointment. Free second opinions available.
If you are looking for a trusted plumbing or HVAC provider in Fargo, ND, you are in the right place. Laney's Inc. has been committed to ensuring the indoor comfort and safety of our neighbors in Fargo, West Fargo, Moorhead, and surrounding areas since 1960.
We are a locally-owned company delivering a variety of home comfort services including heating, cooling, plumbing, electrical, indoor air quality, and water treatment services. Over the years we have developed a loyal customer base that continues to trust us to provide affordable and effective solutions. You can count on Laney's Inc. to meet all of your home comfort needs!
Pleasing you, Pleases Us!
Never an Overtime Charge
Legendary Lifetime Furnace Guarantee
Free Second Opinions
---