Dr. Brandon Wainwright
Dr. Brandon Wainwright was born and raised in the Quad Cities and attended Riverdale schools in Port Byron, Illinois. As a means to help afford college, he served in the National Guard for 6 years. After receiving his undergraduate degree from Augustana College in Rock Island, he completed his dental and orthodontic training at Howard Univiersity in Washington, DC. Dr. Wainwright currently lives in Port Byron with his wife Amy and their three children.
Dr. Wainwright is a member of the Rock Island District Dental Society, Davenport District Dental Society, Chicago Dental Society, American Dental Association, Illinois Society of Orthodontists, Midwestern Society of Orthodontists, American Association of Orthodontists, and the Student Cliniicians of the American Dental Association. Dr. Wainwright enjoys charitable orthodontic work for many organized care programs.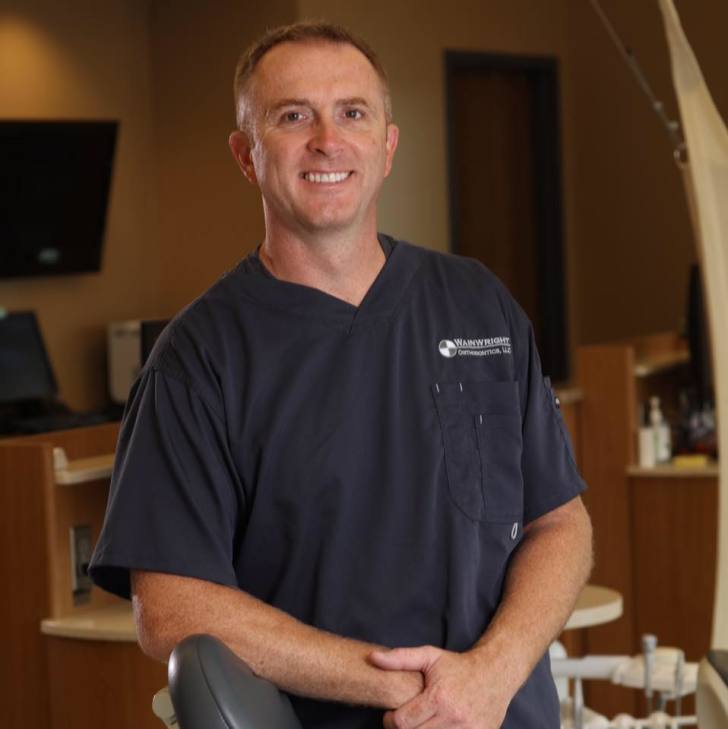 Dr. Wainwright envisioned himself working as an orthodontist at a very young age and persistently pursued his goal. Before leaving for dental school, he looked at a map of the Quad Cities and decided that when he came back to this area, he would like to open an orthodontic practice at the base of the I-80 bridge on the Iowa side of the Mississippi River. In the fall of 2010, he and his pediatric dental partners, Dr.'s Chris and Matt Cannon, opened Riverview Dental Specialists in that very location. In late 2017 he purchased another practice from retiring orthodontist, Dr. Ted Moss, in Sterling, Illinois and also sees patients in that area.
In his free time, Dr. Wainwright enjoys home remodeling, automotive and motorcycle hobbies, fishing, shooting, biking, and of course, spending time with his wife and children. One of his more rewarding extra-curricular activities is coaching wrestling for pre-high school kids.
---