Don't let pain rule your life
Our clinics in Bettendorf and Coralville care for kids of varying diagnoses.
Pain and discomfort can seriously disrupt your life. Don't let it happen any longer.
At Genesis Physical Therapy, you are seen by a qualified, experienced therapist who has just one goal in mind: to get you feeling better.
Physical Therapy works with the body to relieve pain, improve motion, and get you back to living a life you enjoy. We commonly treat the following:
Pain and discomfort
Joint replacements
Post-surgical diagnoses
Neurological disorders
Injuries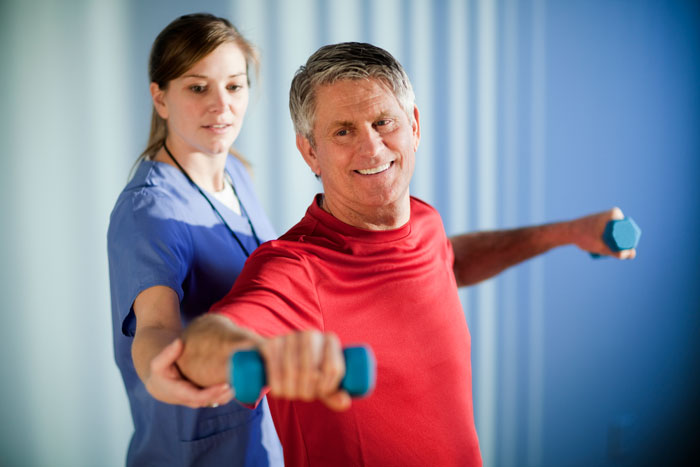 Genesis Health System
Locals love that Genesis Physical Therapy has multiple outpatient clinics close-to-home. Focused on 1:1 patient care, the team of certified clinical specialists and health care providers specialize in:
Physical, occupational and speech therapies
Pediatric therapy
Spinal cord and brain injury rehabilitation
Cardiopulmonary rehabilitation
Concussion management
Sports medicine
With Genesis Physical Therapy, locals can be certain they're getting the best care possible in the region.
---