IN THE KITCHEN
Whole OR NOTHING
Real ingredients just taste better.
We're all about simple, fresh food without artificial flavors or fillers. Just genuine raw ingredients and their individual, delectable flavors. We source from farms rather than factories, and spend a lot more on our ingredients than many other restaurants. We wouldn't have it any other way.
Culinary Chops
We actually cook in our kitchens.
Great ingredients deserve great preparation. Morning to night, our skilled crews use classic cooking techniques on the meticulously sourced meats and produce that are delivered regularly to each restaurant. It's no coincidence that our founder and CEO is a classically trained chef.
G-M-Over It
One strong stance deserves another.
In 2013, Chipotle made headlines for becoming the first national restaurant chain to voluntarily disclose the presence of GMOs in our food. In 2015, we succeeded in our quest to switch to serving food made only with non-GMO ingredients. Learn more about why we said "Farewell" to GMOs.
Day After Day We're Committed To sourcing the very best ingredients we can find and preparing them by hand. To vegetables grown in healthy soil, and pork from pigs allowed to freely root and roam outdoors or in deeply bedded barns.
We're committed because we understand the connection between how food is raised and prepared, and how it tastes. We do it for farmers animals the environment dentists crane operators ribbon dancers magicians cartographers and you. With every burrito we roll or bowl we fill, we're working to cultivate a better world.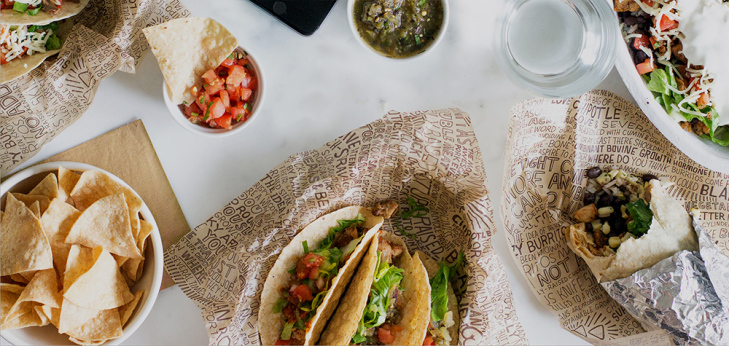 ---