Mickle Communications is owned by Mike and Karen Mickle.
Locals Love Mickle Communications because they are experts at telling YOUR story and creating a video is only part of their job. The team is filled with experts who really capture the passion for what someone does. Locals love that Mickle Communications has decades of experience in storytelling and it shows in their high quality work. Whether it's creating social media/website video,commercial,training video or a documentary that tackles a tough subject, Mickle Communications is prepared to take it beyond the cookie cutter approach and create a compelling piece that evokes emotion.
Locals also love that Mickle Communications is not afraid to initiate conversation in the community. They produce informative documentaries on teen suicide, human trafficking, unhealthy relationships and other topics that are putting area children at risk. In addition to producing cuttingedge videos, they also specialize in graphic design, marketing and media relations and provide these services in a creative, costeffective way that is catered to a client's individual needs. Last but not least, Locals love Mickle Communications because they are committed to promoting healthy, happy families. QC Family Focus magazine is the area's leading monthly publication, which focuses on what a lot of people believe is most important, family.
Photography
Businesses, Homes, Children, Grandparents, Animals, Nature, Freaks of Nature, we'll photograph ALMOST anything. We can also provide stock photos for your print materials Take a look!
Graphic Design
Our award winning graphic designers have decades of experience. OH, and they've been doing graphic design for a long time too!
Documentaries
documentaries While we are producing documentaries on topics we believe are important, we also create documentaries, reality television pilots or other extended length productions that our clients want to create. KEEP IT CLEAN!!
Local Schools
Mickle Communications places a lot of effort on education, meaning we are still trying to teach much of the staff basic math and spelling. In ADDITION (get it addition, like math, I KILL me) to that, we also cover topics important to our local schools and their students. We even have a Superintendents Speak section on our companion website, www.qcfamilyfocus.com
Social Media
We are the area's leading expert in creating compelling social media videos that will capture the attention you deserve.
Commercials
We write the scripts, direct, shoot and edit the video. We also have a group of talented actors to choose from if you don't want to be your own star!
Government Contracts
We are a woman-owned small business with a former member of the military on our team. Our clients include local government agencies.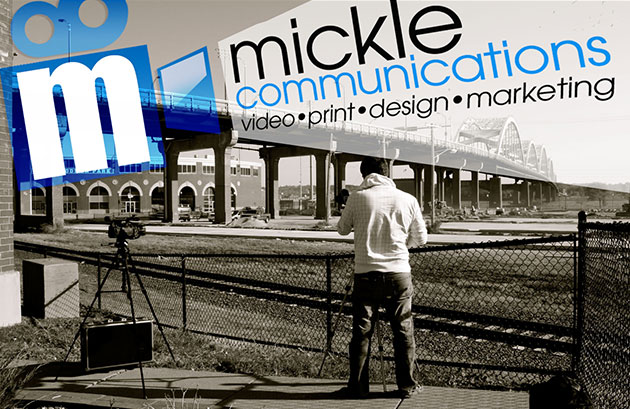 ---