Awesome Place To Socialize, Drink & Eat With 20 Beers on Tap!
Mulligan's Valley Pub® is a casual Irish Pub located in the heart of Coal Valley, Illinois. We are next to, but not on, the banks of the Rock River. Mulligan's Valley Pub opened in April 2007. At Mulligan's Valley Pub® we serve signature beers, countless import and domestic bottles, as well as 20 draft beers from around the country and the world. We offer a complete menu from our own kitchen. In addition, Happy Joe's and Rudy's menu is prepared fresh daily, and delivered from next door. All our food is in generous portions at reasonable prices.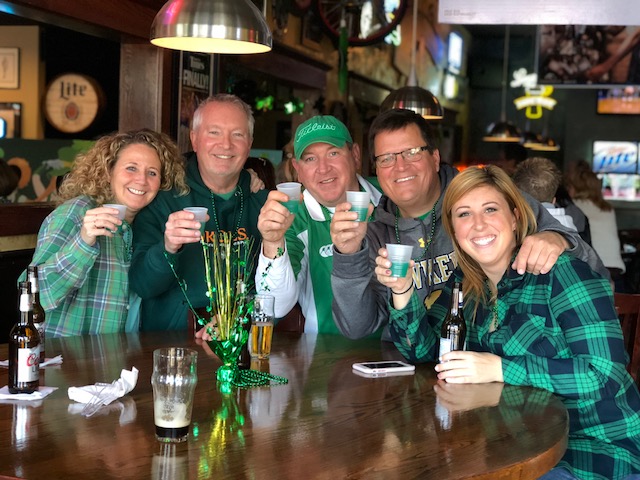 Our founders, Doug VanderGinst and Pieter Hanson, have over 40 years of combined hospitality industry experience. Doug's experience includes owner/operator, manager and consultant for Happy Joe's restaurant since the early 80s. Pieter has been bartending in local pubs and private homes since the mid 80s. His vast knowledge of the local area and customer service ensures you will be pleased with your Mulligan's experience.
Relax & Play Indoor Golf!
At Links & Drinks enjoy the best of both worlds with world class indoor golf on our 120 inch Curve Screen HD All Sports Simulator and a great drink list and drink specials. Round that out with a great meal and you know your experiencing the best the Quad Cities has to offer in both entertainment and dining! Our HD Golf Simulator is the best in the Quad Cities and offers:
Championship Golf Courses
Volleyball, Indoor Golf, Hockey, Soccer, Baseball, & More!
Complete practice facilities including: Target Ranges, Chipping & Putting Greens
Competitions including: Closest-to-the-Pin, Longest Drive & Skills Competition
Games including: Window Smash, Tractor Range & Poker
Advanced Ball/Club Tracking & Trajectory Analysis
Player Statistics
Equipment Comparison (clubs/shafts/balls)
Club Fitting
Tournaments including: On-Line & League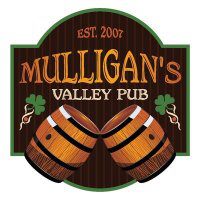 ---