Make Your Next Event Your Best Event
The Isle Casino Hotel® Bettendorf & Quad-Cities Waterfront Convention Center℠ is located in the Quad Cities, Bettendorf, IA. Attached to the largest hotel in the state boasting over 500 guest rooms and 40,000 square feet of event space, we are the premiere location for conferences, banquets, private parties, wedding receptions, business meetings, and exhibit functions. Our dedicated staff of professionals are ready to assist you in the successful coordination of your next meeting or event. Come see what the Isle Casino Hotel Bettendorf & Quad Cities Waterfront Convention Center has to offer.
For more information, please contact the Sales Office at 1-800-724-5825 or contact Leah Allen at Ext. 2697 or Leah.Allen@IsleBettendorf.com
What the Locals are saying:
"Best place for wedding reception large parties or convention! Parking is plenty and location is very convenient." - Anis A.
"I am so happy we went with the Waterfront for our wedding reception. In my opinion, it is the most beautiful venue in the QCA. Perfect for guests that need to stay from out of town. My husband and I felt like royalty the night of our wedding and we wouldn't change anything about our experience at the Waterfront. Absolutely perfect." - Hannah P.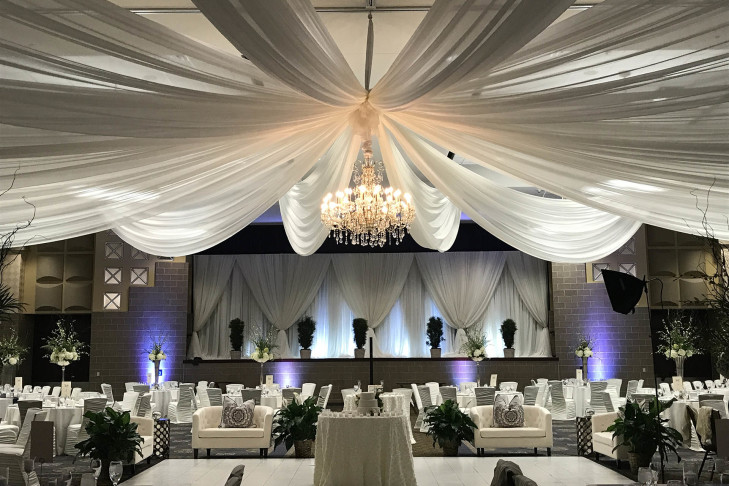 ---