"We save wildlife and their habitats through engaging visitor experiences, demonstrated conservation leadership and unique educational opportunities. We believe the natural world is critical to human health and happiness. By connecting people to nature, we inspire our community to learn, care, and act."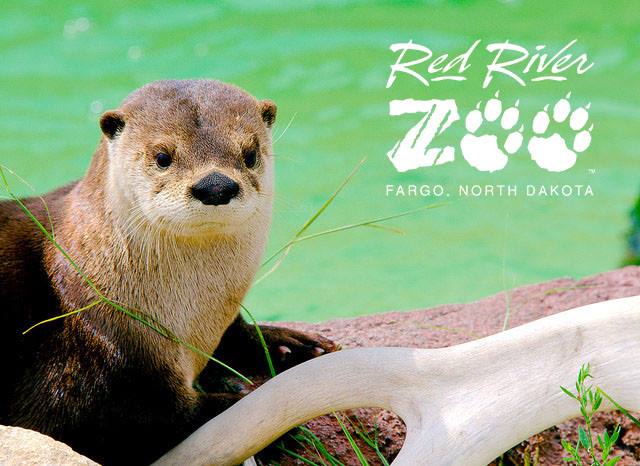 The Red River Zoological Society was formed in 1993 with the intent of building a premier zoological facility in Fargo, North Dakota. Through land sold and donated to the Fargo Park District by the Anderson Family, the Red River Zoo was able to obtain a long term lease (99 years) of 34 acres with the intent of building a zoo. Thanks to the progressive vision and thinking of leaders in the Fargo community, the Red River Zoo was constructed and opened to the public in May of 1999.
The Red River Zoo has experienced steady, continuous growth and is now 22 developed acres and featuring a collection of approximately 89 species from around the world. Focusing almost exclusively on cold climate species, the Red River Zoo has a unique collection and has had impressive success in breeding some of the worlds rare and endangered species, including Chinese Red Pandas, Pallas' Cats and Sichuan Takin. In 2013, the Red River Zoo received an Outstanding Achievement award in the Edward H. Bean Award from the Association of Zoos and Aquariums for our conservation work with Chinese Red Pandas.
The Zoo features a series of outdoor exhibits with indoor viewing areas located throughout the zoo. Recent expansions include a White Naped Crane and Pallas' Cat exhibit renovations in 2012, a state of the art North American River Otter exhibit which opened in 2013, a new Veterinary Center with a public viewing component which opened in 2015, and our new Children's Zoo Farm and Nature's Playland which will be opening in 2016.
---