About Us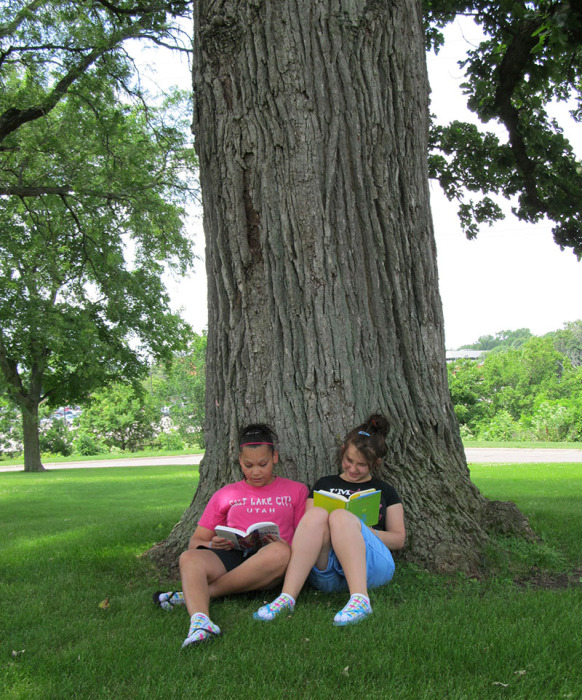 Family Resources is a nonprofit 501(c)(3) founded in 1849. Originally as a home for orphaned children, our services have grown to serve children, families and individuals in a variety of social service programs. Family Resources offers services in Cedar, Clinton, Des Moines, Dubuque, Henry, Jackson, Lee, Louisa, Muscatine and Scott counties in Iowa, and Rock Island County in Illinois. Locals love that Family Resources offers a safe place for children, families and individuals to seek assistance from a place that effectively utilizes community resources.
"In my opinion, Family Resources is the BEST place to go get counseling. The counselors and staff really care about the people that go there to get help and they really listen to you."
Family Resources hosts a handful of fundraising events throughout the year. We'd love to see you there! Visit www.famres.org/calendar to stay up to date on upcoming events and fundraisers that directly impact your community.
A summary of our services includes:
Counseling and Therapy – Family Resources is a private provider of mental and behavioral health services in Muscatine and Scott Counties; providing individual, family and group therapy services on an outpatient basis including play therapy and parent-child interaction therapy.
Integrated Health Home - Medicaid members in Scott and Muscatine counties with mental health, emotional or behavioral challenges are eligible to access services through Integrated Health Home (IHH). IHH is a program that helps to ensure these community members are provided care coordination, peer support, and help in accessing other services.
Survivor Services - Our survivor services are broken into four programs: SafePath Survivor Resources, Braking Traffik, Engaging Males, and Survivors of Homicide and Other Violent Crimes. These programs offer comprehensive resources and services to all survivors of domestic and/or sexual abuse, sex and labor trafficking, homicide, or other violent crimes. Services include 24-hour crisis response, sheltering, safety planning, community education and training, counseling and more.
24 Hour Care Programs for Children – Family Resources holds a contract with the Iowa Department of Human Services to provide foster group care services to up to 50 boys and girls ages 12-18 on our campus. These children come to us with significant mental health and behavioral issues as a result of their past experiences. We help them heal and set a new course for their lives.
Recruitment and Retention of Foster and Adoptive Family Connections – We are a partner agency in this statewide network of providers working collaboratively to recruit, license and support "forever families" for Iowa's most vulnerable children. Our partnership with the Iowa Aftercare Services Network allows us to continue to offer services to youth who have aged out of foster care.
---