The fun awaits!
Climb into the machines. Operate the simulators. Explore the history and future of John Deere. No matter your interests, there's an unforgettable experience waiting for everyone who walks through the door at the John Deere Pavilion!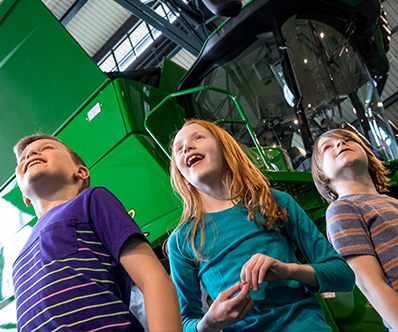 Products
Tractor, combine, dozer — sit in the cab of some of John Deere's biggest machines. Learn about how they move, are built, and are making an impact in our world.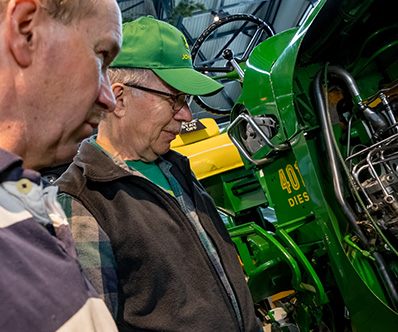 History
Memories. Collect over 180 years of them in our legacy area. Learn about John Deere, the man, who used his skills and knowledge as a blacksmith to change farming. And get a sense of how John Deere, the company, continues to innovate today.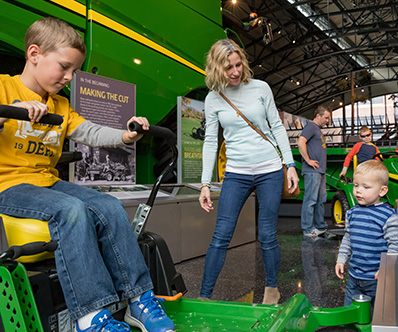 Family fun
The only requirement for kids inside our doors — BE A KID. Climb on board. Pretend you're driving. For extra excitement, test your skills in our state-of-the-art simulators. Customers train in these before tackling the dirt on the jobsite.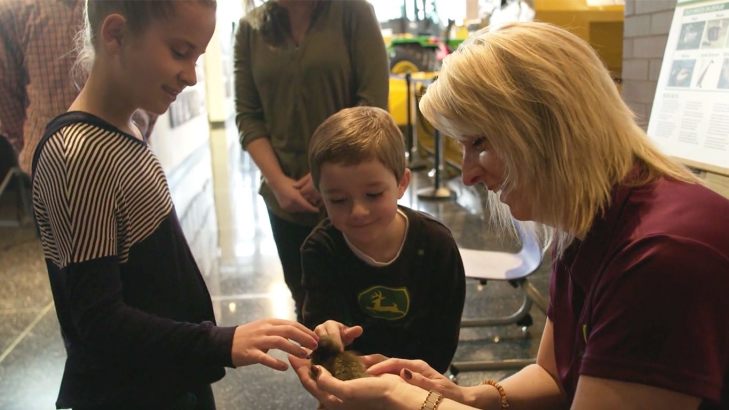 Free admission
Because we're proud of our heritage and encourage everyone to share in our storied history, each John Deere Attractions Site is open to the public and completely FREE.
Hours
Regular hours:
Monday: 1 p.m. - 5 p.m.
Tuesday - Saturday: 9 a.m. - 5 p.m.
Sunday: Closed
Holiday hours:
Closed New Year's Day, July 4th, Thanksgiving, Christmas Eve, Christmas Day, and New Year's Eve.


Directions
Conveniently located across from the TaxSlayer® Center, the John Deere Pavilion offers easy parking and quick access to local restaurants.
Check the map.
---