Let Our Family Take Care of Your Family!
Permatox Pest Control, Inc. was established in Shreveport, La by Len Poole in July of 1976. It is a family owned and operated business under the licensed operators (father) Len Poole and (son) Kevin Poole. Kevin Poole and his wife Carla Poole run the daily operations of the business.
Permatox has been servicing Bossier, Caddo, Desoto, and Webster Parishes since 1976. Permatox services many large and small businesses, restaurants, and residents in these areas. We have pest control professionals that have been with the company for over 36 years.
All of the Permatox professionals are certified and attend continuing education seminars every year. Employees of Permatox also go through mandatory background checks, have a clear driving record, and pass pre-employment and random drug screenings.
Permatox Pest Control, Inc. offers the following services:
Bimonthly (every other month) Pest Control Service - As you may know 95% of pests come from the outside. This outside service contract will cover Oriental, American, Smokey Brown and German roaches, Argentine, Rover, and Pharaoh ants, mice, rats, silverfish, non-poisonous spiders, ground beetles, Centipedes, Millipedes, Earwigs, Sow bugs, Pill Bugs, Crickets, and Wasp Nests that do not require a ladder or defacement of structure. This service is guaranteed. If you have an infestation in between your regular scheduled service days, your service professional will come back and address the situation at no extra charge as long as the regular services have been completed.
Ant Control - We take care of the many different ant problems including Argentine Ants, Pharaoh Ants, Rover Ants, and many other household ants.
Mosquito Reduction Services – Monthly back pack fogging of foliage areas.
Bed Bugs – Call us for a Free inspection and quote (commercial and residential).
Flea and Tick Control -These can be a big problem especially in the summer months. We provide an indoor and outdoor service.
Termite Control - We offer the Sentricon Termite Colony Elimination System which eliminates the entire termite colony including the queen. This system is used as a pre-treat, preventative and curative treatments.
Schedule your free inspection and quote from our Permatox professional on correcting areas that are leaving your home or business vulnerable to pests and rodents.
Exclusion Services - We don't just treat pests - Protect your home with these additional services:
Pest & Rodent Exclusion
Floor Supports
Correcting Wood-to-Ground contact
Stucco Cutting
Auto-Vents
Vapo-Check
And More
These are great preventative treatments that can be taken advantage of before you ever have a problem! 318.686.3044 or 318.747.9395. Visit our website at www.permatoxpestcontrol.com
"Let Our Family Take Care Of Your Family!" We look forward to serving you!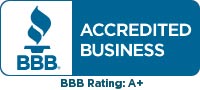 ---