Fresh Market Food in Downtown Davenport

Come down to Downtown Davenport and see what the locals have to offer!
Welcome to the Freight House Farmers Market. We are eastern Iowa's premier farmers market. We offer a whole host of products designed to offer you clean, wholesome alternatives for your diet, cosmetic, household, pet and even gift needs. Our vendors are some of the hardest working, independent farmers, cuisine specialists, bakers, confectioners and craftsmen in the Quad Cities.

Our vendors offer you everything from fresh eggs, meats, cheese, vegetables, fruits, fresh kombucha, and handcrafted bakery items as well as honey, candy and fudge, doughnuts, pies, cakes, kettle corn, fresh squeezed lemon shake-ups, wood fired pizza, and other delicious prepared-on-site noshes. Not to be outdone, we are proud to boast some of the most talented craftsmen around. You will find pet items, birdhouses, one-of-a-kind home and garden decorator items, jewelry, teas and coffees, soaps, creams and essential oils plus so much more.
Are you a vendor with a niche item? Contact us and become a part of our family of farmers, craftsmen and food preparers. If you grow it, bake it or make it, chances are that there is a place for you in our market.
Our summer season begins on Wednesday, May 2 from 8 am to 1 pm, Saturdays 8am to 1 pm and Sundays 10 pm to 2 pm. We welcome you to our market and we look forward to meeting you all!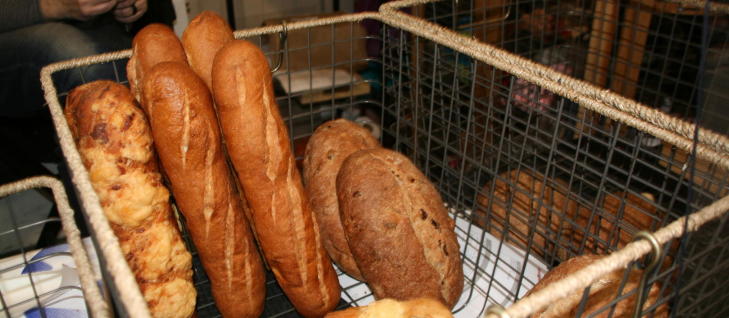 ---