Antiques | Vintage | Re-purposed | Furniture | Collectibles | Vintage Signs
Antique Shoppes At 1100 Barksdale is a multi-vendor antique mall, featuring antiques, vintage, shabby chic, up-cycled furniture, primitives, collectibles, and a large collection of vintage signs. Many talented vendors that can custom paint or build for you. Plenty of parking and a friendly staff - located in the East Bank District!
Open Wednesday - Saturday, 10 a.m. - 5 p.m. & Sunday 12 - 5 p.m.
What the Locals are saying:
"Love this place! Huge selection and variety of items." - Kassidy M.
"Highly recommend this place. They are amazing. They go above and beyond their call of duty in the customer service field. Super nice and great service. You won't be disappointed." - Stacie D.
"I frequent antique shops often. Typically I don't buy anything because they are overpriced or it's junk. NOT HERE! They have such an awesome selection at awesome prices." - Jessi L.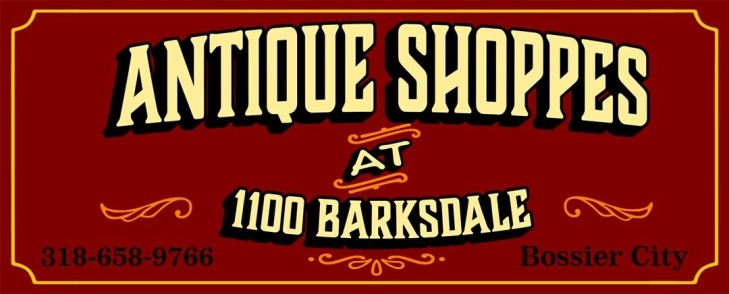 ---