Our healthcare team is right around the corner and ready to help you on your journey to reach a healthier state. Find expert care at Ochsner LSU Health.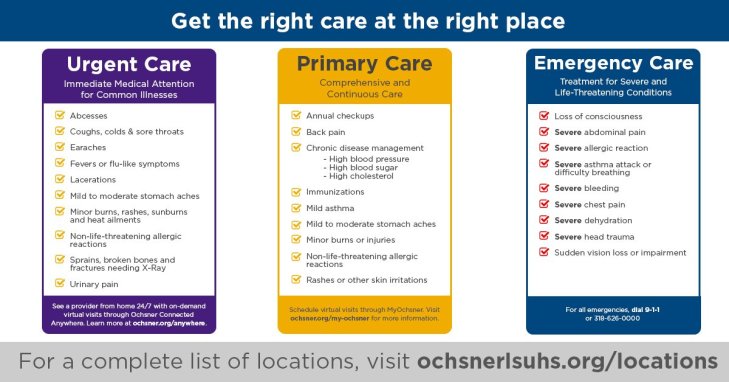 Download the MyOchsner App Today
With the new MyOchsner app, we make it easier than ever before to stay connected and manage your health. Make an appointment and more! With the new MyOchsner app, you can check your test results, request prescription refills, message with your provider 24/7, all online. Learn more about MyOchsner.