TRUSTED FOR 150 YEARS
Valvoline doesn't just set the bar for premium products and services. We raise it. Relentless innovation has been at the heart of our company since 1866. From leading-edge lubricants to best-in-class automotive maintenance, we go the extra mile so your car can, too.
Valvoline Inc. (NYSE: VVV) is a leading worldwide marketer and supplier of premium branded lubricants and automotive services, with sales in more than 140 countries. Established in 1866, the company's heritage spans more than 150 years, during which time it has developed powerful brand recognition across multiple product and service channels. Valvoline ranks as the No. 3 passenger car motor oil brand in the DIY market by volume. It operates and franchises approximately 1,400 quick-lube locations, and it is the No. 2 chain by number of stores in the United States under the Valvoline Instant Oil ChangeSM brand and the No. 3 chain by number of stores in Canada under the Valvoline Great Canadian Oil Change brand. It also markets Valvoline lubricants and automotive chemicals, including the Valvoline High Mileage with MaxLife technology motor oil for engines over 75,000 miles; Valvoline Advanced Full Synthetic motor oil; Valvoline Premium Blue™ heavy-duty motor oil; Valvoline Multi-Vehicle Automatic Transmission Fluid; and Zerex™ antifreeze.
HANDS-ON EXPERTISE
Since its founding, Valvoline™ and its scientists have been innovating, creating and reinventing formulas for racing, high-mileage, synthetic and recycled motor oils. It is this commitment to innovation that shows in our products that help keep vehicles safely rolling down roads all over the world.
150 YEARS OF QUALITY LUBRICANTS
When the Model T was first mass-produced in 1920, each one was filled with Valvoline™ motor oil before it left the plant. Over the last 100 years as engine technology has evolved, so has motor oil technology, and Valvoline™ has been innovating all the way.
Valvoline™ can provide high-quality motor oils because we don't refine our own base oils from crude. This allows us the flexibility to search the market for the finest base oils available for our motor oils and other lubricants. That quality is evident in each bottle marked with the Valvoline™ brand.
LEADERS IN TECHNOLOGY
For more than 150 years Valvoline™ has been on the leading edge of motor oil technology. From creating the X-18 motor oil in 1939 to creating MaxLife™ high-mileage motor oil in 2000, Valvoline™ has always strived to innovate and provide daily drivers and automotive enthusiasts with quality motor oil and engine lubricants.
Valvoline is proud to have been the only motor oil company that could perform all 5 required gasoline tests for the current API and ILSAC gasoline categories in-house at our Ashland, Kentucky, engine test lab. These advanced engine test technologies allowed Valvoline more freedom and flexibility to innovate.
As we upgrade these tests to the new tests for the next generation API and ILSAC specification, we continue our longstanding tradition of true hands-on innovation.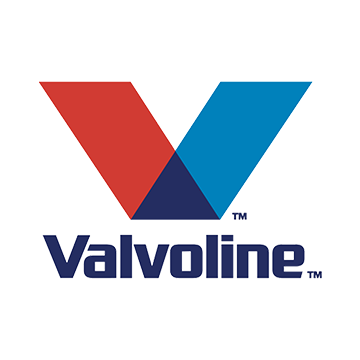 ---