A New Orleans Original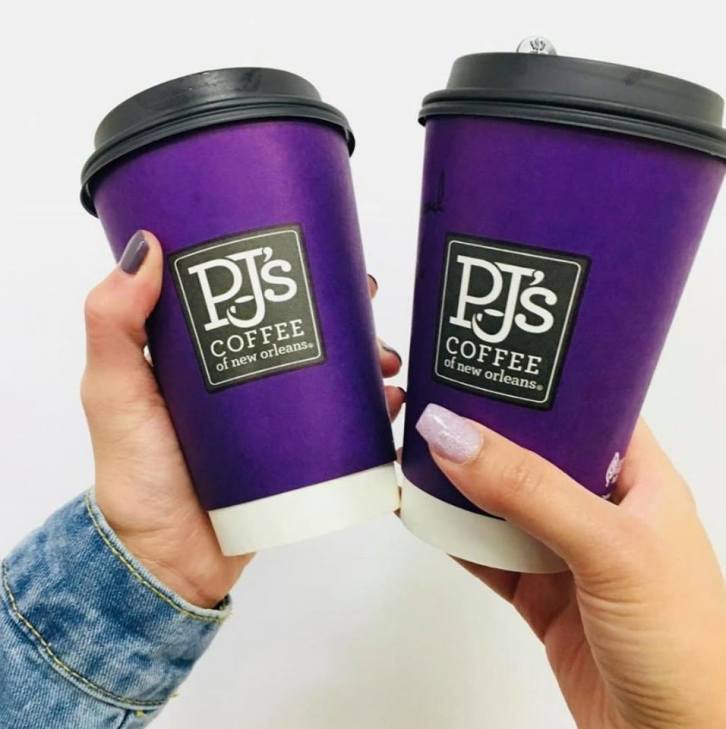 PJ's famous iced coffees are brewed daily using a special cold-drip process that protects the flavor and strength of the beans, while producing a coffee that is 2/3 less acidic - a process pioneered by our founder.
PJ's Coffee utilizes only the top 1% of specialty Arabica beans, sourcing 14 origin coffees from Ethiopia to Honduras, Columbia to Nicaragua. This gourmet coffee is small batch roasted in 300lbs or less by Roastmaster Felton Jones, who alone has over 25 years of experience with PJ's Coffee.
Locals Love Us!
"Enjoyed the atmosphere - perfect for small groups to meet and chat! Very attentive and polite staff! The Southern Wedding Cake Iced Latte was divine!!" - Rhonda H.
"Used them to cater a large event (approx. 300 attendees). Flawless execution on their parts. Will definitely be using them again!" - Stephanie J.
"I love this place! 🙌🏼 I was real cautious about it because I loveeeee Starbucks but PJs is definitely my go to! It's #LocallyOwned, spacious with a unique layout, the owners are the best and genuinely nice people, and you can definitely see that the staff is happy to be there everyday." - Alexis C.
---