Welcome to…
Focused, Efficient, and Direct Care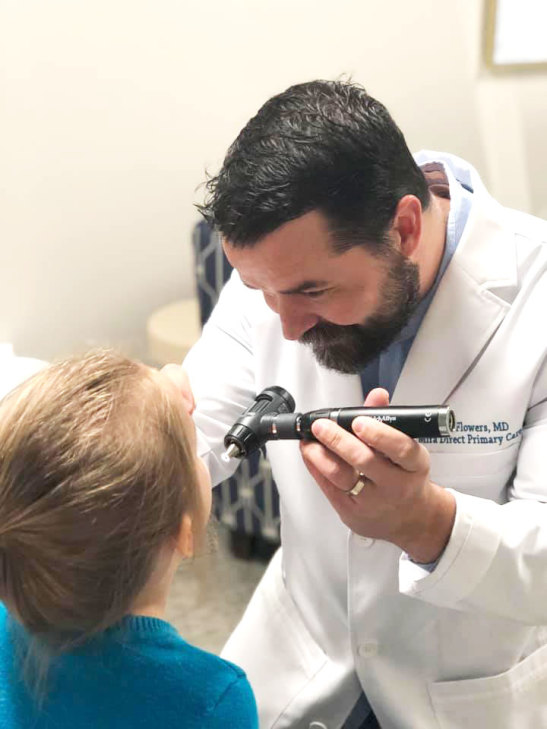 Direct Primary Care (DPC)—an emerging model in healthcare that focuses on affordability, accessibility, and personalization. By eliminating the obstacle of health insurance and creating a direct financial relationship between patient and provider, we are able to offer more affordable care and greater accessibility for patients. Mira Direct Primary Care members pay a reasonable monthly fee.
Why MIRA?
When did we decide to let a guy in a suit in another city give you a plastic card with your number on it and make you use that every time you want to talk to your doctor? For the patient, primary care in the current model has become a maze of filling out paperwork, seeking approval, waiting, phone calls, return phone calls, deductibles, copays, and referrals to another doctor who will make you repeat all of these steps.
For a doctor, the current primary care model is frustratingly impersonal when you remove the opportunity for shared experiences and for service. What we're left with is churn-and-burn, administrative abuse, and a job. As your doctor, I do not want that for you or myself. We want to serve you, share in the experience of helping you achieve better health, and walk alongside you as you achieve your goals. We have spent our lives learning about the human body and disease so that we can truly help people when they most need it.
With the Direct Primary Care model, you have direct access to the doctor. Visits are at least an hour long, with the option of phone or text when medically appropriate. You get medicine at wholesale costs. Your labs and imaging are also performed at wholesale costs, and the savings are passed on to you.
What the Locals are saying:
"If you're looking a for a primary care physician, this is the place you need to go. Dr. Anthony Todd Flowers has been our family doctor for several years, and I cannot say enough great things about him. He's patient, thorough, and thoughtful. He genuinely listens to the patient's concerns.
Mira DPC in a new and innovative way that brings affordable healthcare to those that either don't have access to health insurance coverage or can't afford hundreds of dollars in monthly health insurance premiums. A small monthly fee gives you direct access to Dr. Flowers and his staff as many times a month as you need, with as much time for your visit as you need. It's actually cheaper on a monthly basis for me to NOT use my health insurance. If I use my insurance, my monthly co-pay for an office visit and my routine medications, plus my 20% for lab work and diagnostic testing costs more than my monthly fee at Mira DPC.
Going to see Dr. Flowers is the closest thing you can get to a country doctor of the olden days. And he'll even make house calls if deemed necessary. Check it out. You won't be disappointed." - Christine, Facebook

---