Timeline Antiques & Collectibles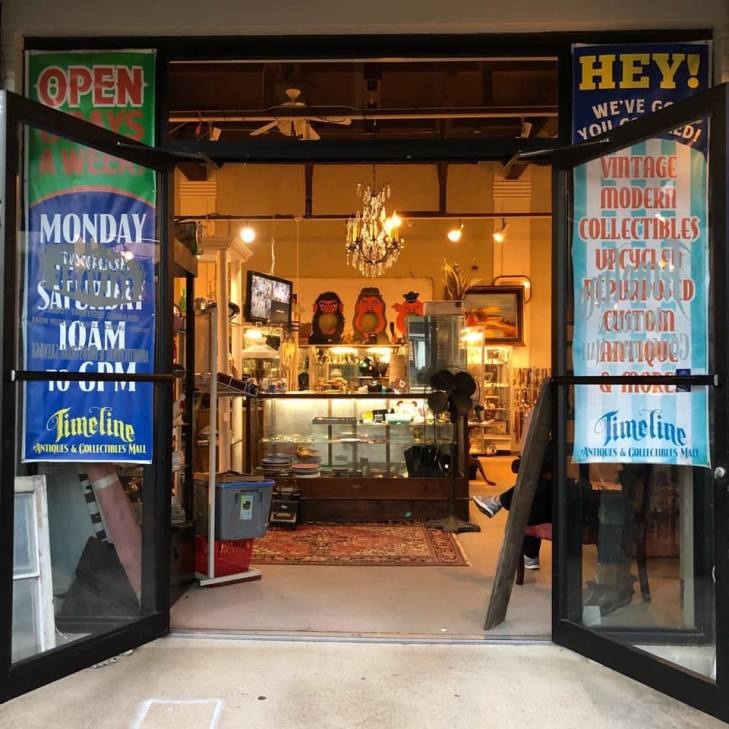 Born of the passion of one man backed by the power of one woman. Timeline has grown from a dream in to a reality shared by dozens of people in the Shreveport/Bossier area. We call them the Timeline Family and no group could be closer than us. Timeline has spend the last decade developing a network of dealers that do not hesitate to take special orders (i.e. picking) and never have no idea what the word "quit" is. Whether your interests are Vintage furniture, Rare collectible, Antique jewelry or Classic audio. One of our dealers will either function in that area or find you an outlet to.

Several times a year (and growing) we host an outdoor market at Timeline. These shows find upwards of 20 dealers who fill the parking lot for a two day show. The shows have grown to include food, music, charity events and a whole lot more. But, the initial and still ultimate point is for just a few hours you get so see double the inventory of an already gigantic 10,000 square foot three story showroom.

Located in the old Glenwood Theater in the heart of South Highlands, we couldn't ask for a better location and neighborhood to serve. We are open Monday thru Saturday from 10 a.m. till 6 p.m. and would love to have you come see us. You never know when a story will emerge a history lesson will start or a bottle of wine will be opened. We look forward to seeing you...
---