Heard Mc Elroy & Vestal
Building Relationships and Providing Opportunities
Heard, McElroy & Vestal is a team of professionals working to assure the best possible service for you. When you choose to establish a relationship with our firm, you have a wealth of knowledge and resources available to you. Our professional services include Accounting Services, Audit & Assurance, Retirement Plan Services, Tax, and Transition & Exit Planning.
More than 75 years ago, Heard, McElroy & Vestal, LLC was founded in Shreveport, Louisiana by S. Berton Heard, Charles McElroy and Charles Vestal. Since 1946, our firm has been an integral part of the growth and development of the business communities we serve today throughout the states of Louisiana, Arkansas, Texas, Mississippi, Oklahoma and Tennessee.
Heard, McElroy & Vestal is one of the largest public accounting and consulting firms in Northwest Louisiana, servicing our clients throughout the states of Louisiana, Arkansas, Texas, Mississippi, Oklahoma and Tennessee from offices in Shreveport and Monroe. Our firm is comprised of over one hundred (100) employees at various levels: Partners, Of Counsel Partners, Directors, Senior Managers, Managers, additional Professional Staff and Administrative Staff. Our Professional Staff includes over fifty (50) certified public accountants who obtain additional certifications which are Accredited in Business Valuation (ABV), Certified Fraud Examiners (CFE), Not-for-Profit Certificate holders, Certified Valuation Analysts (CVA), Personal Financial Specialists (PFS), and Certified Mineral Managers (CMM). Our team of professionals brings together many years and diversification of experience, providing a network of knowledge and resources and allowing for industry and niche specialization. Not one CPA can offer the range and quality of services a firm of our size is able to provide, while remaining small enough to deliver personalized service and attention to our clients with consistency on engagements. HMV's strategic associations include Aliign Mineral Management, LLC, Business Valuation Consultants, LLC and HMV Wealth Advisors, LLC.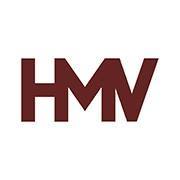 ---