green-organic-professional
Fitzgerald Lawnscaper Ltd. grew from a small mowing business that Carroll Fitzgerald used to teach his son responsibility, discipline and management.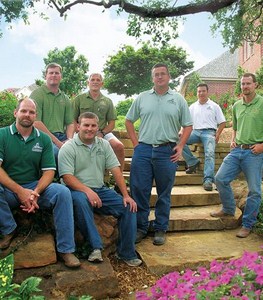 Carroll ventured out after many years in banking to develop the mowing business into a thriving, small business. His decades of experience in management, financial planning and customer relationships have been major assets to the success of the company. After the first few years of running the business, he incorporated his wife Colleen to help in dealing with the paper-side of the company. Her many years of work in the school system has brought a knowledge of bookkeeping, organizational skills and management. They work together as a team and count their management staff as part of their family - working together to present the best service and products to meet the needs and desires of our customers!
As Fitzgerald Lawnscaper Ltd. has grown over the years, new managerial levels have been added to provide the quality of service that our customers deserve.
The many divisions of Fitzgerald Lawnscaper Ltd. include total lawn maintenance in both commercial and residential applications of grass and shrub/bed maintenance, comprehensive landscape design and construction including rock-work, installation and/or makeover, complete tree management including tree removal, trimming, planting, stump removal, feeding and aerating and state of the art irrigation systems - including design, install and/or modification of your system.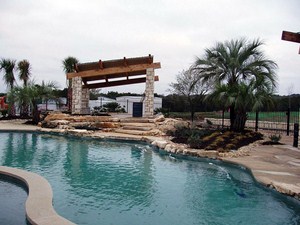 Our irrigation department also is responsible for exterior landscape lighting. No project is too big or too small for our landscape construction division!
From wood arbors and pergolas to fireplace and BBQ enclosures we can meet your needs. Fitzgerald Lawnscaper Ltd. can assist you with concrete construction, modular or masonry retaining walls, patterned concrete, flagstone patios, water features and many other types of hardscaping. We offer the best customer service - that's what our team prides itself on!
---