ABOUT REGGY-O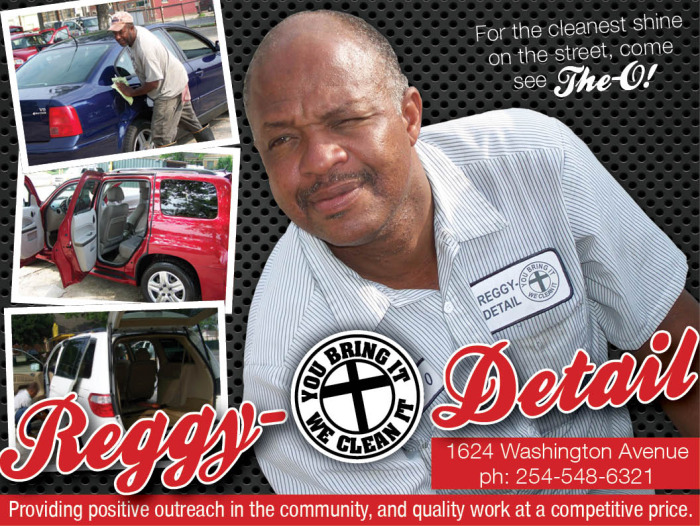 Reggy-O Detail offers a variety of detailing services from a simple wash or vacuum to the deep cleaning and shine polish, from the inside to the out, from the tires to the top and even under the hood. His detailing is based on a rigid standard of quality service with specialty supplies to both clean and protect your vehicle from the abusive elements they encounter.
Detailing at Reggy-O is specialized for all types, sizes and shapes of vehicles. Bring your family sedan or your business van; your road trucks or your pickups. Bring that SUV or even your cherished RV. From boats that float to bikes with spokes, give us the time and we'll make it shine!
Detailing is not just about the look. Detailing helps you maintain and preserve the paint finish, the exterior accents and the interior materials of your vehicle. With Flat Rate Fees, Reggy-O provides the service you deserve to help protect the investment, increase the value and add longevity to the life of your vehicle.
The historical footprints of Reggy-O Detail begin in 1992 when Reggy Haynes moved from Oakwood, TX. Reggy started a second job of cleaning cars for Jimmy Mays, Harrison Detail Shop, and Clark Motors. These owners offered Reggy an opportunity to begin making better life choices. Over time this led to the opening of his first detail shop in 1999. The location at 1624 Washington has been in service since 2008. Why not stop by and give us a try?
Remembering those in his life, such as the late Pastor Nathaniel McCoy of St. John Missionary Baptist Church of Waco, TX and the late Johnny Clark of Clark Motor Co., and staff/volunteers at the Freeman Center, all people who correctly invested in his life, encourages Reggy to now invest in the lives of others. We might run out of room trying to list those who played a key role in the success of this business; like David Fritze of Jerald Fritze Used Cars who over the years has sponsored Reggy and continued to be a valuable friend, or Glenn Crain IV of Quality Cars, Inc. and Mike at Mike McGee Autos. Suffice it to say that many people helped Reggy learn the business and many are still 'coaching' him on how to balance his faith in God with his business activity. How to discern the difference between giving someone a hand out or offering them a help up. By this knowledge, Reggy uses his business as a unique ministry to invest in the lives of others.
He has learned and now lives Psalm 55:22 "Cast thy burden upon the LORD, and He shall sustain thee; He shall never suffer the righteous to be moved".
Reggy-O Detail is more than just cleaning and it is more than just about cars!
For the cleanest ride on the street, Give us the time and we'll make it shine!
We want to say Thank You to everyone, Past and Present who are part of our lives and business success.
THANK YOU!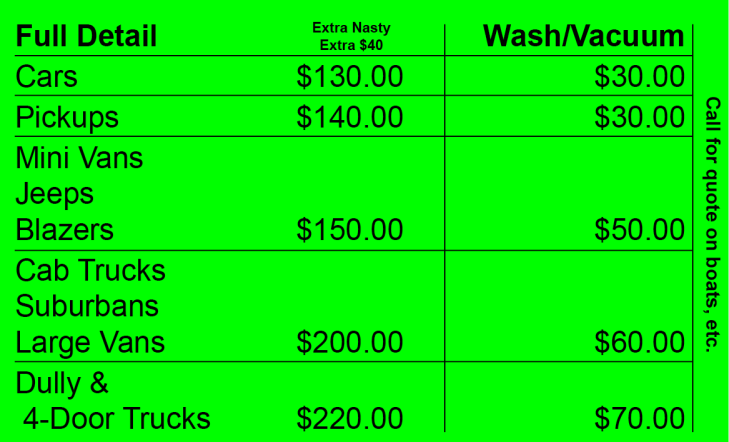 ---