Terri's Swim Academy
Learn to Swim, Safe and Smart!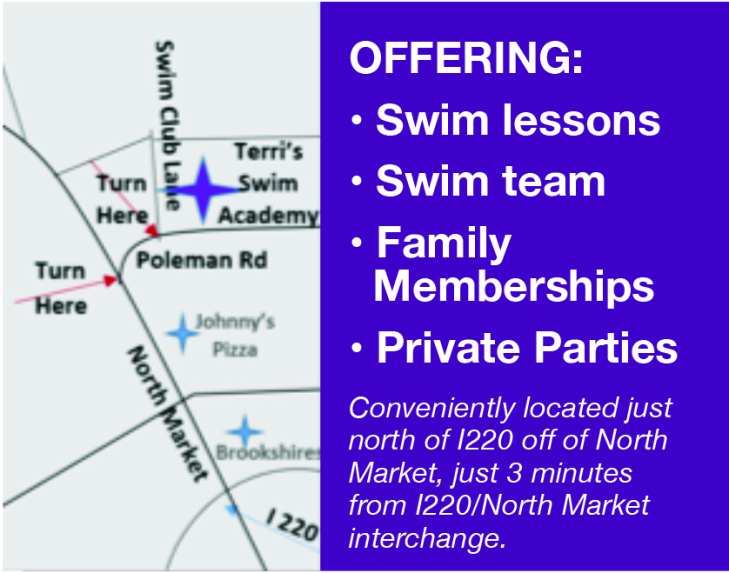 Shreveport-Bossier locals are never happier than when they are playing in the water. And their favorite place to learn swimming and water safety is Terri's Swim Academy! One local said, "Before coming to Terri's Swim Academy, my son was terrified of the water. Now he swims like a fish!" Terri, who has been teaching swimming for over ten years, knows all the names of the visitors and gives great advice on swimming.
The lifeguards at the academy share Terri's passion for teaching fun and safety in the water. "The lifeguards are expert swim instructors, and my children adored them," says one local. Families who enjoy open swim through Family Memberships feel confident their children are safe under the watchful eyes of lifeguards.
Terri's Swim academy is not just about swimming and safety. TSA also has Family Memberships for open swim, a swim team, pool parties, and dive-in movie nights. This is where the locals really test the waters when it comes to having fun and being safe.
"Great family atmosphere and the pool was always clean. Terri is a great swim instructor, my kids learned so much in just a week. Joining the pool for the summer was the best decision we made." - Leigh Ann
---