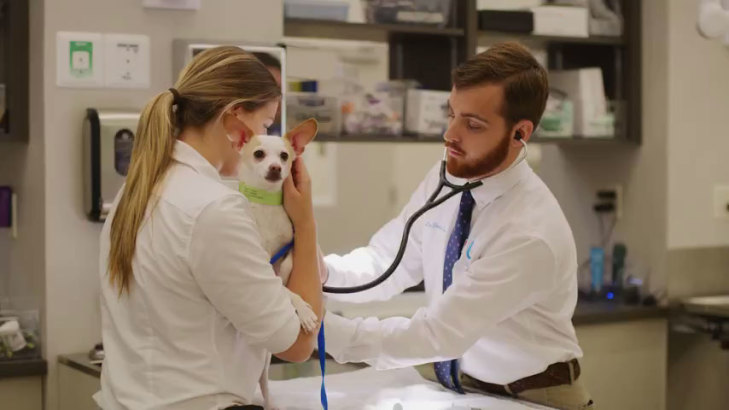 The Best Care for your Best Friend.
University Veterinary Hospital is a well-established, full-service, small animal veterinary hospital dedicated to providing the finest professional health care available for your pet. We strive to treat your companion with the most up-to-date developments in veterinary medicine blended with compassion and kindness.
The clinic offers complete veterinary medical and surgical care. This includes preventative measures such as immunizations and parasite control, as well as: surgery, hospitalization, dental care, laboratory analyses, radiology, ultrasound, and emergency care.
What makes University Veterinary Hospital truly unique is our caring and friendly team. Our entire healthcare team is committed to providing personal attention to the unique concerns of each individual pet and owner.
At University Veterinary Hospital we strive to offer not only sound advice, but also optimal veterinary care, thus allowing you the enjoyment of your companion for a maximum number of years. We understand the special role your pet plays in your family and we are dedicated to becoming your partner in your pet's health care.
Our goal is to practice the highest quality medicine and surgery with compassion and an emphasis on client education.

---