be a shield
The Salvation Army of McLennan County would like to take a moment to say thank you the community for their dedication and commitment to helping those in need and for constantly Being A Shield against poverty and despair in McLennan County. Community support throughout 2011 has contributed to helping thousands of families and individuals who The Salvation Army would not have been able to help otherwise.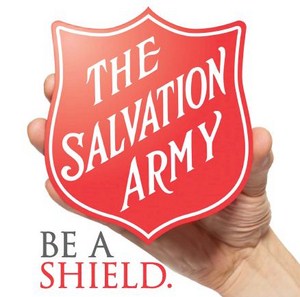 Without the communities continued support, The Salvation Army of McLennan County would not have been able to open Sally's House- An Emergency Shelter for Women and Women with Children; they would not have been able to renovate the Community Kitchen and Red Shield Men's Lodge, which has allowed more meals to be prepared and more beds to sleep in; nor would The Salvation Army would have been able to host the Ball of the Bell in order to raise funds for their Programs and Services.
Whether you have shopped in the Family Store, donated to the food pantry, volunteered at the Community Kitchen or Family Store, or left change in the Red Kettles, The Salvation Army thanks you- you are helping The Army to change lives one donation at a time. We look forward to better and brighter 2012 and we promise to continue "Doing the Most Good" for families and individuals in need in McLennan County.
---