experience the market
There's a little something for everyone at Magnolia Market at the Silos. Shopping, games, the garden and even a bite to eat. The Market itself is staged and set up with one goal in mind: to inspire you to own the space you're in. We hope that you'll come to visit and leave excited about your home.
relax on the lawn
On the big green lawn at the center of our property, we offer a big box full of games. Most every sunny day our lawn is covered up with parents and kiddos playing cornhole, having potato sack races and throwing the football around. Our lawn games make this more than a place to shop, but also a place to play and enjoy time with friends and family.
visit the garden
Joanna's vision was that the garden would be a space where the family can explore together and learn the lessons of the garden. There's a wooden teepee to adventure under, beds filled with seasonal produce and flowers, and our garden shop, Magnolia Seed and Supply. This little shop sells gardening tools, flower-growing kits for the kiddos, fairy garden supplies, and unique vessels to plant in. We hope you leave feeling refreshed and inspired to grow in your own soil!
treat yourself at silos baking company
We can't wait to welcome you to Silos Baking Co., our on-site bakery filled with Joanna's personal recipes and hand-picked favorites—like "The Silos Cookie", "The Prize Pig" bacon and cheddar biscuit, and the "Nuts & Bolts" cupcake. So, grab a treat and enjoy our eat-in patio, or if you're on the go, grab a quick bite at the Silos Baking Co. Airstream in the food truck park. We don't want you to missthis little corner of the Silos—it's definitely the sweetest!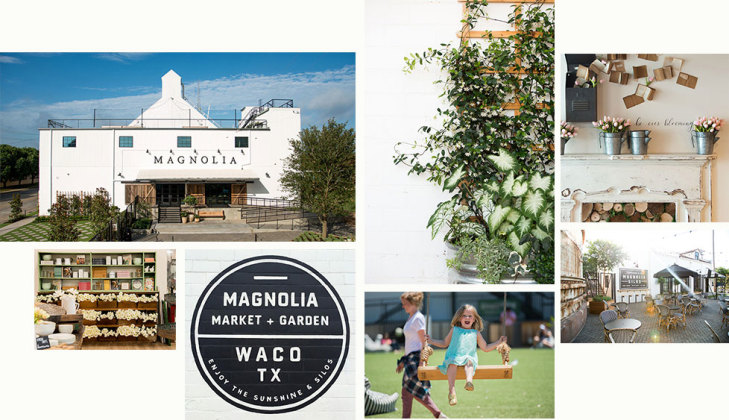 ---