Candace Dance Company
Training Dancers; Shaping Lives
Candace's goal and vision is to offer a positive place to teach the art of dance while also building up every child. Candace makes them feel like they belong and are a part of something special. She strives to be a positive influence for these children and to make at least one person's day better. The locals love the personal experience they receive when the instructors greet the dancers by name when they walk into the door.
The quality of dance technique at Candace's Dance Company is the newest and most current in the area. Candace and the instructors attend several dance conferences and workshops every year to work alongside some of the biggest and influential names in the industry. "Dance changes constantly, so we work to stay up to date on the hottest trends which benefits our students tremendously," says Candace.
Candace Dance Company also brings in well-known teachers and choreographers from all over the country to teach the dancers and share with them not only their expertise but also some great tips for being successful in the dance industry. Dancing with the Stars recently chose CDC to host their rehearsals and film footage for their show. The prestigious Joffrey Ballet Company will also be holding auditions at CDC this year. CDC has also worked to bring in dance conventions to the area with some big names from So You Think You Can Dance, which is great exposure for the Shreveport-Bossier community and for the dancers. CDC will continue to work to introduce the community to the professional side of dance.
The technical aspect of dance is amazing, but what is the most important and rewarding to Candace is molding these children into amazing young adults and giving them the love and support they need. "Dance teaches dedication, reliability, work ethic, and character. Hearing the words 'It's because of you I didn't give up' or 'Thank you for believing in me' is why this is the best 'job' in the world!" says Candace.
"Any dollar spent on dance, should be an investment in a dancer's future, be it onstage or off. As a parent, I wanted my child's dance training to be a well-rounded, diverse, inspirational and technique-based education. There are many dance studios and programs in SBC to choose from and I knew what I did NOT want: a studio with an exclusionary attitude, one that over-emphasizes a dance genre with little regard for change and one where personalized instruction comes at a substantial cost. Four years ago, my daughter found the perfect fit in Candace Dance Company and Candace Moreland. One would have to travel to Dallas or Houston in order to get the innovation, the connections with world-renowned choreographers and the level of commitment a teacher has for their students found at Candace Dance Company. My daughter, Peyton, had missed the formative years of dance and she was not only behind her peers technique-wise, but not confident she could ever get to the level she wished to be. With Candace's guidance and her ability to bring out my daughter's strengths she has become a stand-out dancer in competitions, auditions and performances. While technique is important and proper terminology is imperative, all of Candace's students understand the importance of truly dancing from their hearts. Candace has a innate ability to lead with encouragement and expect the best out of her students as well as making sure they give back to the community. Peyton would not be where she is today without Candace's personal attention and devotion and we are blessed to have her teach our daughter not only dance lessons, but important life lessons as well." – Jan, parent of CDC Dancer.
We offer the following classes:
Ballet
Tap
Jazz
Hip Hop
Pointe
Competition Teams
Technique/Danceline Prep
Contemporary
Lyrical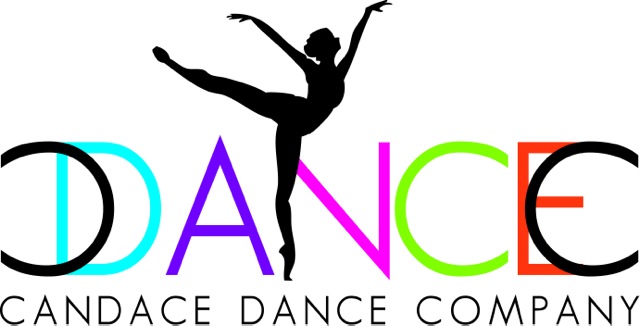 ---